The Ethics of Emergent Creativity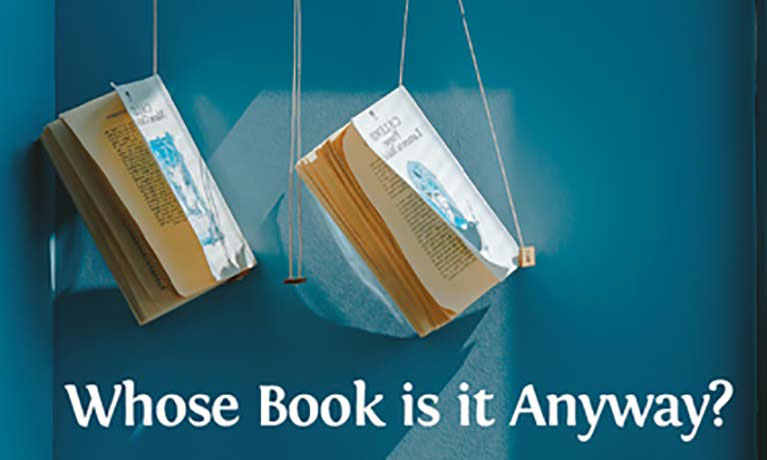 ---
Tuesday 19 March 2019
Press contact
---
A new chapter by Dr Janneke Adema, Research Fellow Digital Media (Centre for Postdigital Cultures) is out on 'The Ethics of Emergent Creativity: Can We Move Beyond Writing as Human Enterprise, Commodity and Innovation?' in the collection Whose Book is it Anyway? A View From Elsewhere on Publishing, Copyright and Creativity edited by Janis Jefferies and Sarah Kember.
This volume has been published in open access by Open Book Publishers. You can go straight to the new chapter 'The Ethics of Emergent Creativity' which engages research produced by the Authors' Licensing and Collecting Society (ALCS) which protects and promotes authors' rights. The chapter challenges the strong link between copyright, authorship and remuneration maintained by the ALCS and the creative industries model more in general, subordinating cultural value to the market.
This (neo) liberal humanist model sees creativity sustained most clearly by an individual original creator (the author) who extracts value from the work s/he creates dependent on economic incentives and ownership of works. 'The Ethics of Emergent Creativity' complicates existing constructions of creativity, authorship, and ownership, whilst actively showcasing alternative models of value creation in a context in which existing IP models are not supporting writers' remuneration efforts.
These theoretical and practical publishing and writing alternatives—from relational, distributed and posthuman authorship to radical open access and uncreative writing—foreground creative relationalities that move beyond the individual author and her/his ownership of creative objects as the only model to support creativity.
They examine more relational notions of rights, appreciative of the various (posthuman) agencies and social relations involved in creative processes. This chapter argues that reconsidering the (neo) liberal humanist model of creativity creates new possibilities to consider the value of words and imagine more ethical, fair and emergent forms of creativity.
Whose Book is it Anyway? is a provocative collection of essays that opens out the copyright debate to questions of open access, ethics, and creativity. It includes views – such as artist's perspectives, writer's perspectives, feminist, and international perspectives – that are too often marginalized or elided altogether.
The diverse range of contributors take various approaches, from the scholarly and the essayistic to the graphic, to explore the future of publishing based on their experiences as publishers, artists, writers and academics. Considering issues such as intellectual property, copyright and comics, digital publishing and remixing, and what it means (not) to say one is an author, these vibrant essays urge us to view central aspects of writing and publishing in a new light.
Whose Book is it Anyway? is a timely and varied collection of essays. It asks us to reconceive our understanding of publishing, copyright and open access, and it is essential reading for anyone invested in the future of publishing.