Sustainable society through Tokyo 2020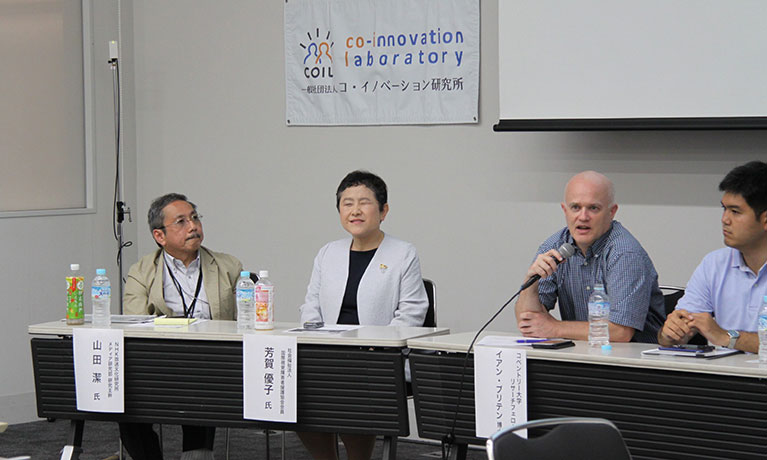 ---
Friday 31 May 2019
Press contact
---
Dr Ian Brittain recently visited Tokyo, Japan supporting a variety of discussions about disability sports in the run up to the Tokyo 2020 Olympics and Paralympics. Whilst there he was a keynote speaker at several events:
In May he was invited to 'The Paradox in Promoting Sports for People with Disabilities' symposium organised by the Nippon Foundation Paralympic Support Centre and Nihon Fukushi University in Tokyo, Japan. Ian's presentation entitled 'The Impact of Resource Inequality upon Participation and Success at the Summer and Winter Paralympic Games' highlighted the impact of resource inequality upon factors such as team size and medal success for countries in the four rankings of the United Nations Inequality-adjusted Human Development Index. Ian then joined the other presenters on a panel for a Q&A session regarding how such issues arise and how they might be overcome.
This was followed by a symposium organised by the Co-Innovation Laboratory (COIL) in Tokyo, Japan and designed to investigate the potential impacts of the Tokyo 2020 Olympic and Paralympic Games on Japanese society from three perspectives:
The Impact of The London 2012 Games;
The Sustainable Development Goals,
Social Impact Bonds.
Dr Brittain focussed upon perspective one and delivered two presentations entitled "Attitudes towards people with disabilities and the legacy of the London 2012 Paralympic Games" and "The legacy of U.K. government austerity policies for people with disabilities following the London 2012 Paralympic Games". He also took part in a 45 minute panel Q&A session with the audience.