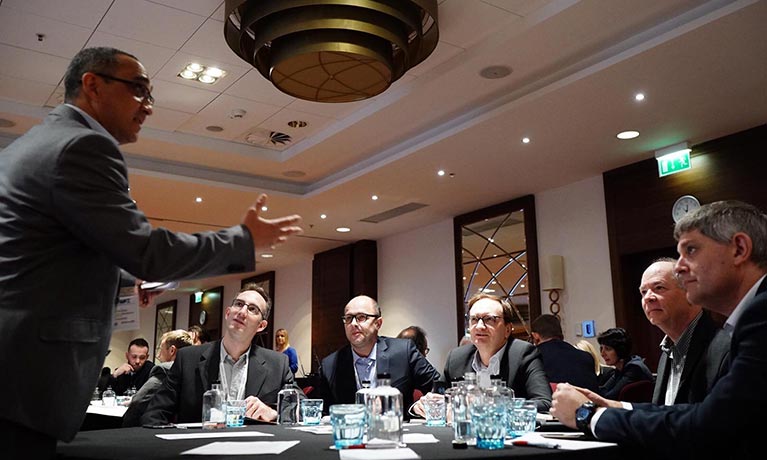 ---
Friday 24 May 2019
Press contact
---
Dr Alexeis Garcia-Perez is a member of the Future Aluminium Forum's advisory board, and was invited to run a workshop at their two-day conference on cyber security management to over 130 senior representatives from industry and covered a range of topics related to Industry 4.
The organisers reported that the conference was a great success.
Huge thanks to Alexeis Garcia-Perez who hosted a cyber-security workshop at the Future Aluminium Forum in Warsaw on 23rd May 2019. Delegates were asked to work together to decide on a first response when faced with a potential cyber-attack. This was a great task for the industry to come together and work on, after one of the major manufacturers fell victim to a ransom attack earlier this year.

The workshop really raised awareness and we had great feedback from delegates who enjoyed the discussions and felt like it gave them the correct information to take back to their teams/staff. Hopefully this is a subject we can continue to work with aluminium manufacturers on, in order to protect data, plants and workers in the future.