Edible insects and food sustainability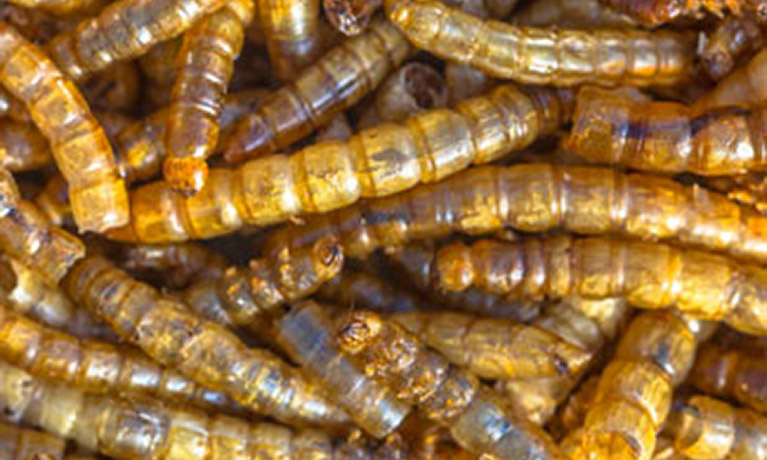 ---
Thursday 11 January 2018
Press contact
---
Could edible insects play an important role in tackling a growing global humanitarian problem?
Liliane Binego, who has eaten wild edible insects since childhood, believes that the a diet of grasshoppers and locusts could be the answer. While she's always found them delicious, she knows not everyone shares her view. But the facts are they provide an excellent source of protein and are already a delicacy in some tropical countries, where they are often also a lucrative source of income.
Liliane, a researcher with the Centre for Agroecology, Water and Resilience who specialises in disaster management and sustainable livelihoods, is determined to explore their potential further.
She is investigating all aspects of the edible insect supply chain – including wild harvesting, rearing, processing, distribution and waste management – aiming to help in the fight against the growing global humanitarian food crisis.
Her work was prompted by the realisation that people around the world who had been forced to flee their homes, particularly those now living in refugee camps in tropical countries, were not getting nutritionally balanced diets. This was even though there was a ready source of protein within their environment – the edible insects.
"I feel I have a responsibility to share this hidden harvest and its potential."
Liliane Binego goes onto say "Knowing that this could really make a difference in our battle for the development of resilient and sustainable food systems has really stimulated my curiosity. It's made me want to plough deeper into this subject so I can find out how we can harness this vital wild resource."
Quite crunchy, quite salty, you could probably cook them in a stir fry!
They taste a bit like bacon, or prawns!