Coventry first university to receive top accreditation for PhD students' training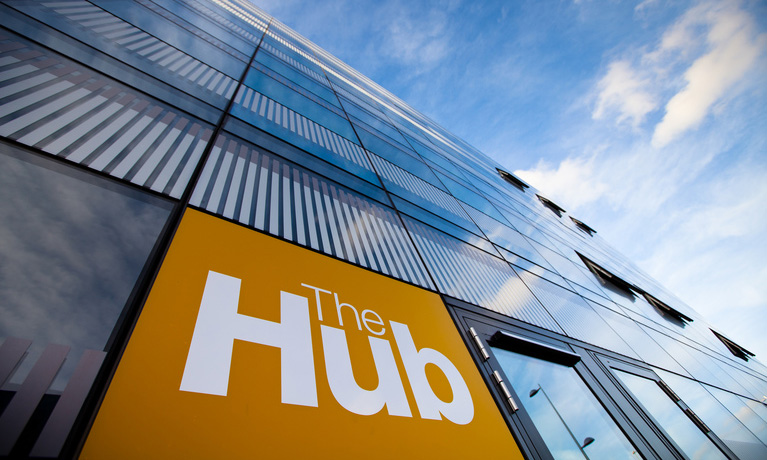 ---
Wednesday 21 February 2018
Press contact
---
A Coventry University research centre has become the first in the country to receive a prestigious accreditation for the training it gives to its science PhD students.
The university's Centre for Sport, Exercise and Life Sciences (SELS) has been awarded Royal Society of Biology accreditation for its doctoral training, making Coventry the only university in the country to hold this accolade.
The accreditation recognises the way SELS's doctoral training centre gives extra support to its PhD students, who carry out research on topics including antibiotic resistance, obesity and ageing.
The training aims to improve these students' transferable skills to help make them more employable once they have completed their PhD studies.
It has helped improve students' lab skills by running one-week summer and winter schools to develop their use of different scientific techniques, ranging from how to take blood to how to stain cells to look for particular proteins.
It also develops students' team-working, time management, critical evaluation and data analysis skills as well as their understanding of ethics and health and safety.
The accreditation, which has to be renewed every three years, means SELS' PhD students will receive fast-track membership to become a chartered biologist with the Royal Society of Biology.
The centre's PhD programme is the only one in the world to offer this, and means graduates just have to complete one year in industry before they receive the chartered qualification, rather than the usual two years.
SELS's academic director Professor Derek Renshaw, worked with Dr Heather Sears, the university's programme manager for doctoral training, on acquiring the accreditation.
We believe we're leading the way in how research students are trained – and it is fantastic to have this accreditation to show people that a renowned institution such as the Royal Society of Biology agrees.

These are increasingly competitive and demanding times in academia and industry and it's very important for us to be really forward-thinking and innovative when it comes to preparing our research students for life after their PhD. It's about making sure they are adaptable, have the correct skills to enable them to excel in their chosen careers.
Universities work very hard to boost their undergraduate students' employability by ensuring they are well-rounded and have access to a variety of different opportunities – we should absolutely ensure we are doing the same for doctoral students too.

Prof Renshaw
After visiting Coventry University, the accreditation panel were particularly impressed by the progress review panel meetings, the students' involvement in the development of parts of the training programme, well-developed ethical and safety approval and awareness processes, and the use of reflective statements in a flexible way to support student progression and development.

My congratulations to Coventry University for becoming the first institution in the UK to be awarded Doctoral Training Accreditation by the Royal Society of Biology.

Professor David Coates, chairman of the RSB accreditation committee
This training has been integral in developing my creativity in terms of the research questions I ask. Attending the journal club as part of my training has also taught me how to critique papers and identify gaps within my research field, both important skills that have helped to prepare me for my future career ambition of undertaking postdoctoral research.

PhD student Gurpreet Sandhu