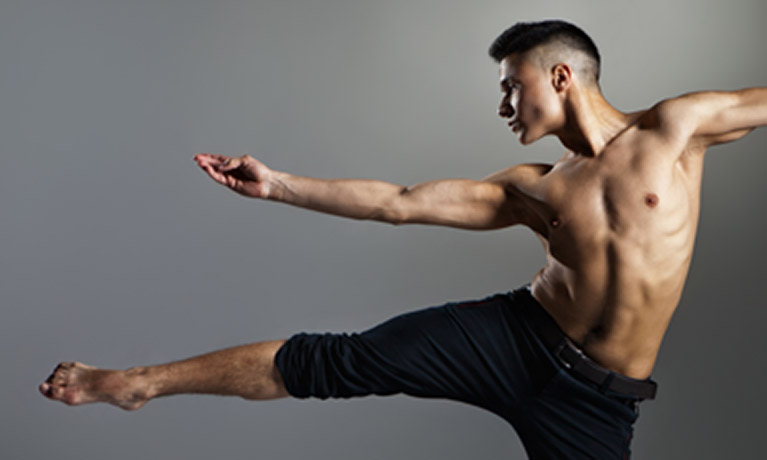 ---
Wednesday 12 April 2017
Press contact
---
The biomechanics team at Coventry University are applying engineering principles to analyse the most complex mechanism known to man – and that mechanism is "man" (and woman).
The team has developed the Biomechanics of Bodies (BoB) musculoskeletal modelling system in the MATLAB environment which consists of a human skeleton, the joints which connect the bones and over 600 of the major locomotor muscles. Additionally BoB contains inverse dynamics code to calculate anatomical trajectories, muscle loads, joint contact forces, ground reaction forces and a graphics engine to display multi-subject graphics as images and videos.
BoB has been used by research universities and by commercial organisation around the world for applications as diverse as medical devices optimisation, sports technology development, automotive design, ergonomics, patient rehabilitation and sports performance.
BoB has also been used to analyse the injury risks of ballet and Irish dancers. During these studies loads as high as 14 times body weight were found to be occurring within the dancers' ankle joints which has significant implications for dancers' long term health and the responsibility of choreographs to minimise injury risks. This research has attracted interest from the Royal Ballet and the Institute of Physics who invited Dr. James Shippen to present his findings at a sell-out seminar in the Royal Opera House.