Migrant Voices in the British media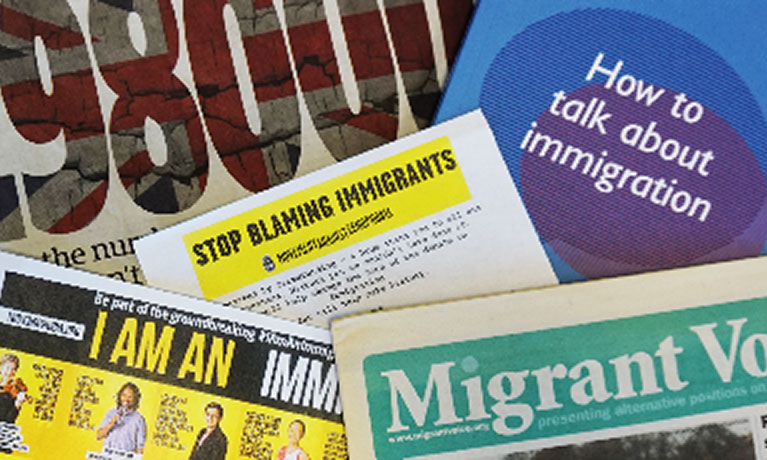 ---
Tuesday 02 February 2016
Press contact
---
Victims and Villains explores how migrant voices and experiences are framed in Britain's migration debate, against the backdrop of a complex relationship between the media, political debate and public attitudes.
We asked;
Were the voices and experiences of migrants present in media reporting on migration issues in the months leading up to the 2015 General Election?
And if migrants were able to have a voice, how were their experiences and perspectives represented and framed?
We found that migrants are only referenced in 15% of newspaper articles on migration and that 85% of articles do not have a migrant perspective.

We also found evidence that migrant voices are more likely to be included in stories which tend towards more positive, sympathetic or humanising portrayals of migration and a majority of these presented the migrant as a victim in need of sympathy and support. By contrast migrant voices are less likely to be present in stories which tend towards more negative views of migration and migrants.

However, our interviews and focus groups clearly showed that this concentration of migrant voices in victim frames does not reflect the varied lives of migrants who live in the UK. A narrow view of migrants as victims may reinforce dominant stereotypes in ways that are not helpful in the longer term.

Our research suggests that if the migration debate is to be more balanced and reflect the lived reality of migrants in Britain, it must include a wider range of evidence, views and perspectives.

The report draws on 648 migration-related stories in tabloid and broadsheet newspapers published in the period leading to the 2015 General Election as well as interviews with representatives from organisations working to engage migrant experiences and voices in the media and focus group discussions in Glasgow, Birmingham and London with 60 migrants from a range of countries and backgrounds.
You can download a copy of the report or for more information, please contact simon.mcmahon@coventry.ac.uk.
This project was funded by Coventry University and the Open Society Foundations.