Prof. Hazel Barrett represents Coventry University at Change Plus Kickoff Meeting in Berlin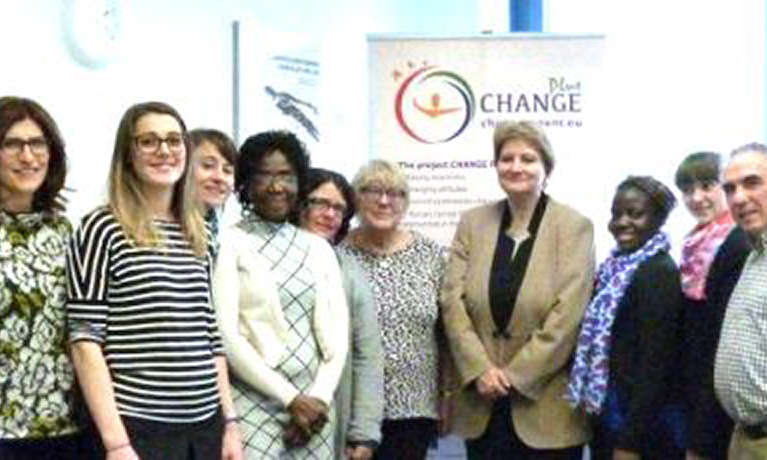 ---
Friday 22 January 2016
Press contact
---
Professor Hazel Barrett represents Coventry University at Change Plus Kickoff Meeting in Berlin
On Friday 4th March Professor Hazel Barrett was pleased to represent Coventry University at the Change Plus Kickoff meeting in Berlin.
The Change Plus Project, is led by TERRE DES FEMMES (TDF), in partnership with seven other organisations across the EU. Coventry University is leading one of the four work streams of the project, writing modules for change agents and also acting as overall evaluator of the project.
CHANGE Plus is co-funded by the Rights, Equality and Citizenship Programme of the European Union.