Postgraduate Research Symposium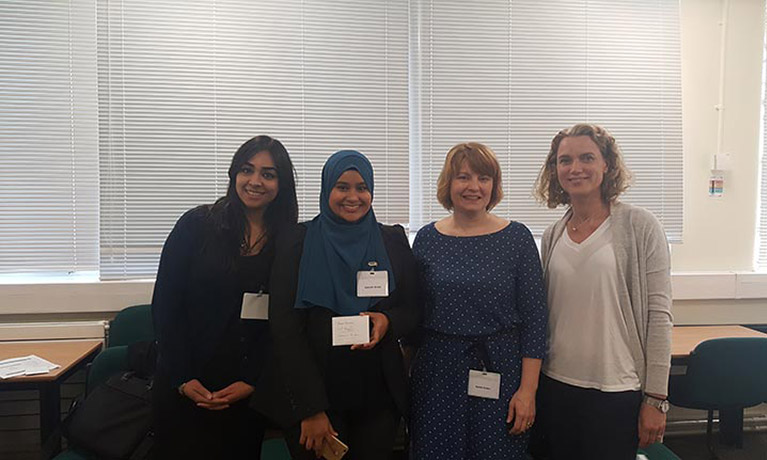 ---
Friday 01 January 2016
Press contact
---
FBL Postgraduate Research Symposium - 2016
The Postgraduate Research Symposium for the Faculty of Business and Law was held in the Jaguar Atrium on Wednesday 20th April 2016. Some 35 PGR students exhibited posters and the event was very well attended by fellow students and by academic staff from right across the Faculty. Organised by the central university Postgraduate Research Support Unit (PGRSU) and the FBL Faculty Research Office, led by Helen Rowe, the symposium was designed to give PGR students some valuable experience of presenting their research in an academic conference-style environment. It also enabled the Faculty to showcase and celebrate the quality and diversity of postgraduate research currently being undertaken in CBiS and in each of the four Academic Schools.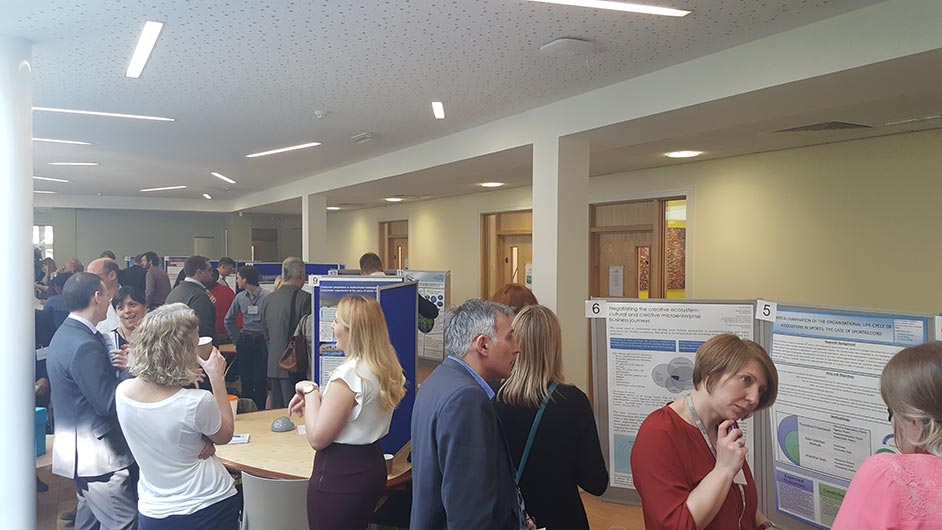 The symposium was introduced by Dr Phil Dunham (PGR Tutor) and posters were formally judged by 8 staff including senior Faculty research colleagues such as Dr Eva Kipnis, Dr David Jarvis and Dr Steve Smith. Exhibition stands were provided by the library and the careers service, and a talk on Intellectual Property Rights was delivered by a representative from the university's IPR team. Professor Nigel Berkeley (Associate Dean, Research) concluded the event by awarding prizes to the students responsible for the best three posters, who will now go on to represent the Faculty at the university-wide symposium held in June:
First Prize (worth £250) – Natalie Dukes "Towards consumption reduction in clothing: An exploration of the motivators, facilitators and impediments to buying less"
DoS Prof Marylyn Carrigan
Second Prize (worth £125) – Kate Broadhurst "Shifting sands: The Role of LEPs in driving economic growth"
DoS Prof Clive Winters
Third Prize (worth £75) – Huma Asif "The role of branding in illicit markets"
DoS Dr Eva Kipnis
The final prize (worth £50) for the poster judged to be the best by the student popular vote was awarded to Sakinah Shukri "The critical success factors for internationalisation of higher education marketing. A study among private Higher Education Institutions in Malaysia." (DoS Dr Don Finlay).
Dr Phil Dunham said: "All the attendees and judges were really impressed with the quality of the posters, and the obvious passion for their research projects demonstrated by the students. Events like this really highlight the growing volume and quality of postgraduate research across the Faculty".