Crisis Management In Business: Finding Resilience? – Event summary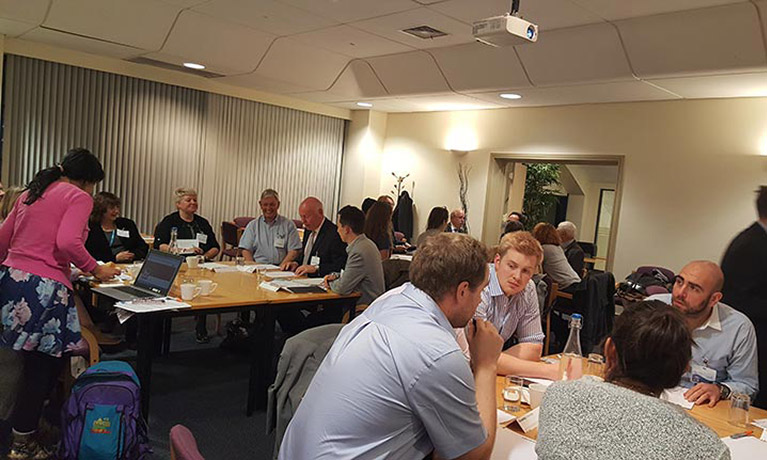 ---
Friday 01 January 2016
Press contact
---
On Tuesday 8th of November, Dr Alessandro Merendino, researcher at the Centre for Business in Society, hosted the event: 'Crisis Management in Business: Finding Resilience?' The event took place at Coventry's Techno Centre and formed part of the Economic and Social Research Council's Festival of Social Science week. Organised by a project team consisting of both CBiS staff and doctoral researchers, there were in total 24 delegates who attended the 2 hour evening seminar, ranging from representatives of SMEs, larger companies such as E:ON, Unipart and Fosse Motor Ltd and the Department for Working Pensions (DWP).
Key speakers were Professor Gerrit Sarens from Universite Catholique de Louvain in Belgium and Leslie Spiers, a PhD candidate from Bournemouth University.
The objectives of the event were:
Discuss and exchange knowledge on solutions, recommendations and guidelines for timely crisis management resolution.
Joint platform between stakeholders' organisations, businesses and universities
Raise the awareness about the importance of sharing tools and solutions to effectively tackle management crisis.
Professor Gerrit Sarens presented his findings on his project that looked at Boards of Directors (BoDs) during a 'crisis period'. He effectively explained ways in which BoD's could add or destroy value within a firm during a crisis and the need for preventative measures, such as greater transparency between management, CEO and the BoDs. Gerrit also explained the apparent reasons for low reactivity from BoDs in the lead up to a crisis. The project went on to uncover triggers for BoDs that switched them to 'action mode' during a crisis period, such as severely poor figures threatening the imminent future of the firm, resignations and independent bodies within the workforce 'standing up', fuelling the possibility of bad press in the media and so on.
Comparatively, Leslie Spiers presented his research to date on Corporate Governance; its contribution to risk and crisis management planning in small companies. There is little research on how risk is managed in SMEs, and his experience as chairman of the board of 6 companies, travels around the world and managing his own business has provided him with applicable knowledge and expertise in the area, driving his mission to improve crisis planning in SMEs.
Following the key speeches, the event lead to roundtable discussions around crisis management planning, triggers, perceptions of crisis management and effective tools. Key points raised was the need for BoDs to improve the quality of their soft skills and to rely on the use of this approach more when identifying an impending crisis. Communication therefore was found to be key, not just in larger firms but also in SMEs, where sentimental value of the company is the same for shareholders and the board, as often they are the same individual(s). This results in changes in corporate governance processes a more difficult and emotionally profound decision to make, thus taking longer to implement and take effect.
The event highlighted how there is a need for research-led impact within firms to improve and continue the development of crisis management planning, to coincide with the advancements in technology and changing behaviours of business and society at large. Dr Alessandro Merendino will continue his research in this area of corporate governance and hopes to maintain links with key networks following this successful ESRC sponsored event.
A comprehensive report of the event will be published soon.
We would like to thank our key speakers, Professor Gerrit Sarens and Leslie Spiers, our attendees who contributed with their experience and raised valuable questions moving forward, as well as the doctoral researchers and organising team for their support throughout.
Project team:
Malte Busch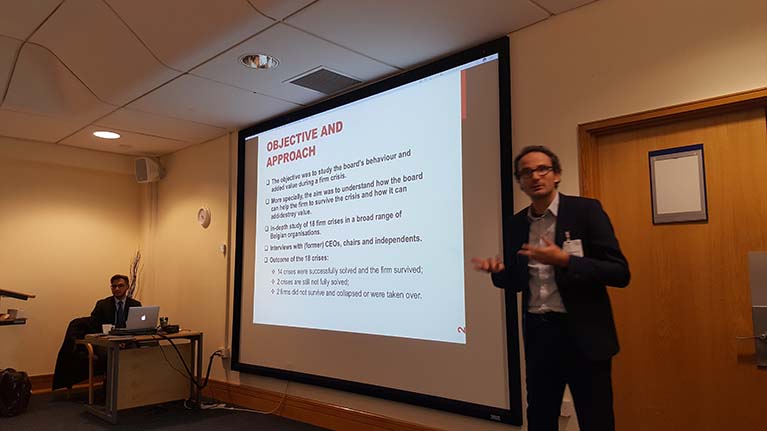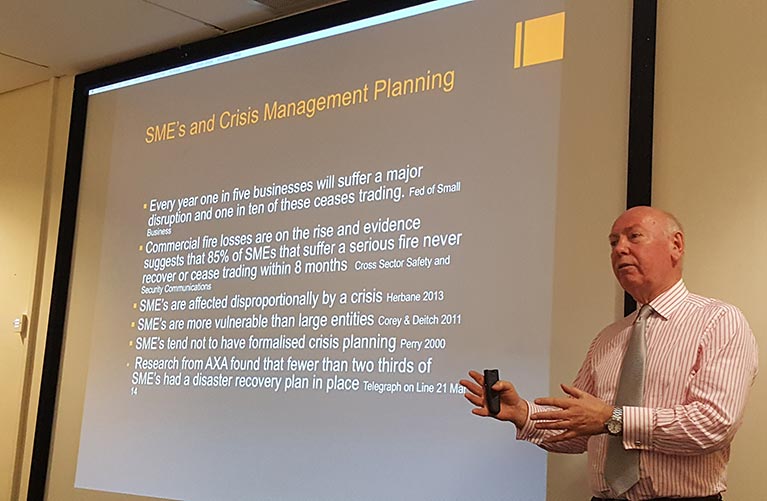 Keyspeaker Professor Gerrit Sarens Leslie Spiers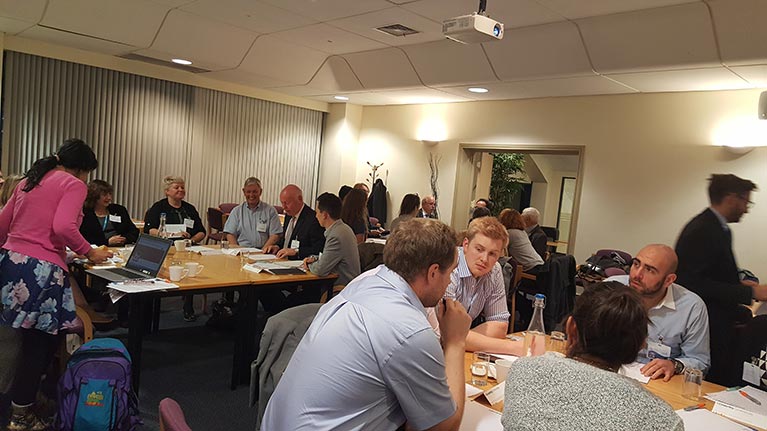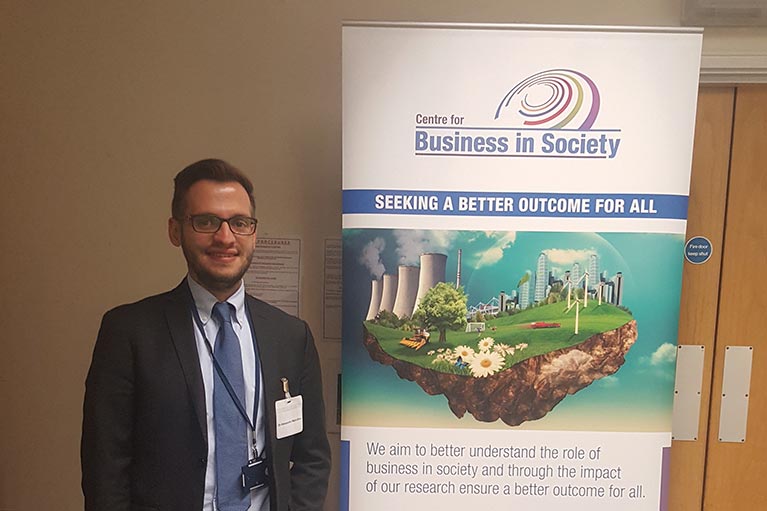 Roundtable discussions Dr Alessandro Merendino