CBiS in the Automotive Sector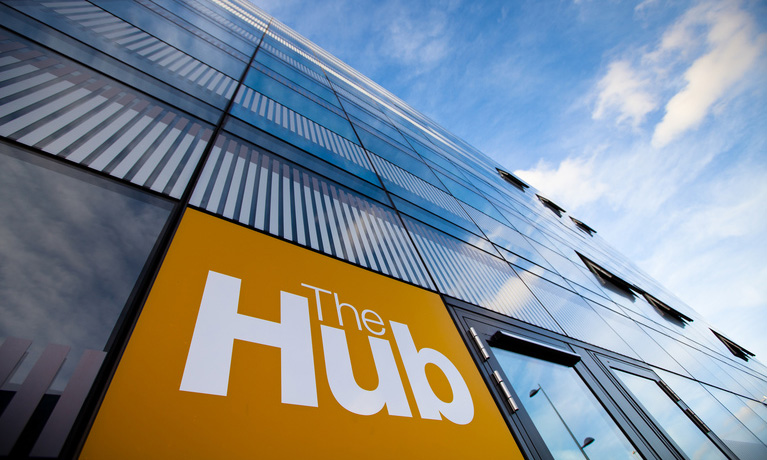 ---
Friday 20 May 2016
Press contact
---
Lying at the heart of the UK's automotive design, manufacturing and racing heritage and alongside major global brands Aston Martin, Jaguar and Land Rover, black cab makers the London Taxi Company and the Motor Industry Research Association (now Horiba MIRA), it is not surprising that Coventry University has a long association with the motor industry. CBiS is embedded in these collaborations, undertaking many significant research projects in the automotive sector.
CBiS's activities in this sector are varied, including recent work for the Department for Business, Innovation and Skills exploring the R&D landscape and critical success factors in automotive, evaluating electric vehicle trials, shaping better transport management practices with Coventry City Council and others, establishing innovative supply chain solutions, understanding consumer acceptance and resistance of new technologies, guiding responses to the growing cyber security challenges in automotive, and mapping the economic success of motorsport.
Industry Drivers
Today's key drivers in the automotive sector include autonomy (driverless cars) and connected cars, cyber resilience, electrification, the green economy, lean and innovative supply chain management, strategic global partnerships, and the business context of public policy directives and changes in the regulatory environment. These are all core areas of expertise within CBiS, delivered by over a dozen of our researchers, whose combined consumer – producer – policy viewpoint is unrivalled amongst research groups in this area.
Our knowledge of these drivers for change, our track record for undertaking research in this sector, our corporate collaborations and our relationships with key policy makers, place CBiS in an enviable position for delivering research in the motor industry and related policy-making areas.
Our Research
Much of our work explores market and consumer acceptance of the new technologies altering the face of owning and using cars. We also examine new business models and manufacturing practices, the drivers for change in this industry and evolving strategies. Transport policy and regulation, public policy implications and managing societal impact also inform our work.
Examples of our research and policy interests include:
The adoption of autonomy and electrification
The sustainability agenda and its implications for the automotive industry
Cyber resilience and imperatives in automotive
The automotive R&D landscape and success factors
Consumer resistance to new technologies and managing consumer behaviours
The impact on society of innovation in automotive
Motorsport research and manufacturing excellence
Innovative and lean supply chain management
Transport policy, regulation and societal impact
The automotive renaissance in the economy of the West Midlands
Our current work in this area is varied and extensive:
Dr Alexeis Garcia-Perez and Professor David Morris are examining cyber security and connectivity within automotive.
Dr Jason Begley and Professor Tom Donnelly are charting the changing economy of the West Midlands and the region's relationship with the automotive sector.
Dr Andrew Jones, Professor Nigel Berkeley, Dr David Jarvis and Dr Harjit Sekhon are exploring with the AA consumer acceptance of EVs.
Professor Lyndon Simkin is co-developing the corporate strategies of several car manufacturers and tier one supply chain partners in the global automotive market
Professor Ming Lim assists Toyota and others in managing their supply chains and lean manufacturing processes.
Dr Nick Henry is looking at motorsport and performance engineering as an exemplar of high value manufacturing and regional economic development.
Dr David Jarvis is interested in high value manufacturing, and by implication the spill-over into knowledge communities, motorsport and low carbon transitions.
Dr Andrew Jones is heavily involved with the Warwickshire electric vehicle trials.
Dr Carlos Ferreira and Professor Stewart MacNeill are exploring the consumer take-up of EVs and associated organisational business systems.
Our work relates to policy, the consumer interface with the automotive sector, manufacturing as well as to corporate strategy in this industry, reflecting the fast-changing nature of this sector along with the impact and importance of the automotive sector on society.