Royal Aeronautical Society Bronze Award for CU Lecturer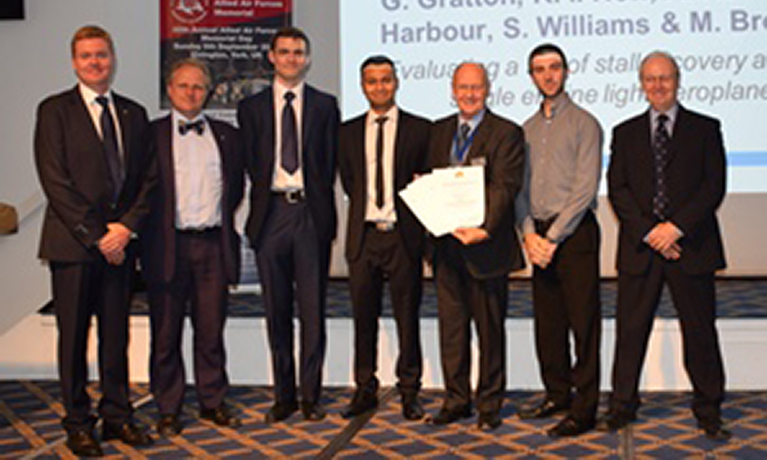 ---
Tuesday 14 July 2015
Press contact
---
Mike Bromfield, a Senior Lecturer in Aerospace/Flight Safety Researcher has been awarded a Bronze Award for Best Written Paper in 2014 by the Royal Aeronautical Society. The award was made for a joint paper written by Mike and research colleagues at Brunel University.
The award-winning paper was entitled 'An Evaluation of a Set of Stall Recovery Actions for a Single Engine Light Aeroplane' and was published in the society's Aeronautical Journal in May 2014. The award was presented by the President of the RAeS, on 25 June at a ceremony in London.
The Royal Aeronautical Society Written Paper Prizes are awarded annually for the best papers published in The Aeronautical Journal by the Society during the previous calendar year. Awards can be conferred at Gold, Silver or Bronze level. The society recognises the achievements, innovation and excellence of both individuals and multiple authors.