Lecturer in Dance Nicola Conibere wins the Bonnie Bird New Choreography Award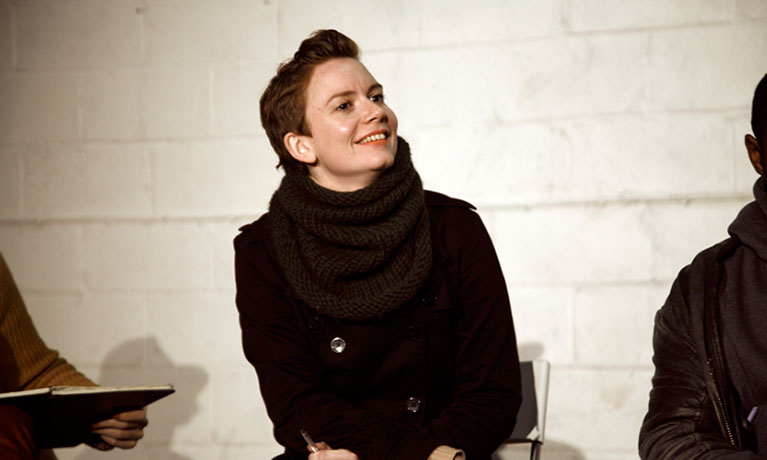 ---
Monday 07 December 2015
Press contact
---
The Bonnie Bird Choreography Fund has announced the recipients of the 2015 awards 'The Bonnies'. This new cluster of awards includes the Marion North Mentoring Awards, The Bonnie Bird New Choreography Award and the Bonnie Bird Lifetime Contribution to Choreography Award. The awards themselves are only presented once every two years.
This year, the Bonnie Bird New Choreography Award goes to Dr. Nicola Conibere. The £10,000 award supports a choreographer to take some time out to undertake creative reflection and research, and the building of new partnerships to extend their profile and practice.
Nicola's practice explores the politics of spectatorship in relation to the choreographic, questions of social appearing and the generative potentials of bodies. Nicola recently completed her practice-based PhD at Laban, and has a part-time post as a Senior Lecturer in Dance at Coventry University. Recent works include: 'Do-Re-Me' (2015) performed in the courtyard of The Royal Academy as part of the inaugural Block Universe Festival; 'The Running Tongue' (2015), a film collaboration with Siobhan Davies and David Hinton and 'The Volumes Project' (2014-15), a collaboration with Frank Bock and Martin Hargreaves as part of the Mirror City Exhibition at The Hayward Gallery, London.
"I am thrilled to receive this award. Not only will it provide means to realise an ambitious project of research, but constitutes a huge gesture of confidence in the work itself."

Nicola Conibere