Dr. Sarah Cassidy Awarded ESRC Future Research Leaders Grant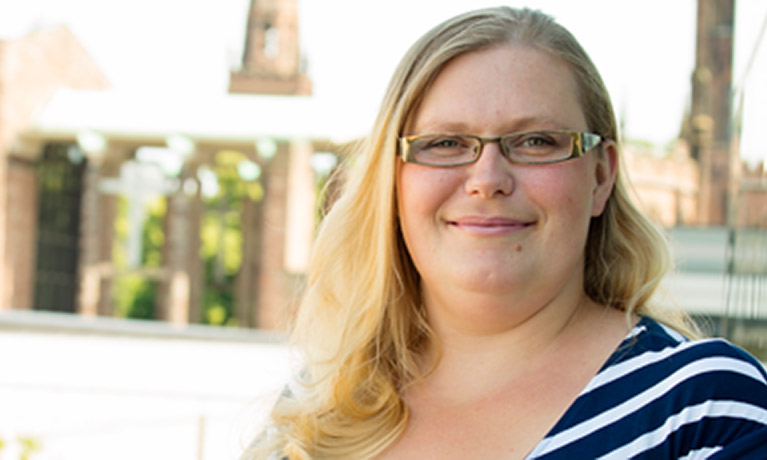 ---
Tuesday 20 October 2015
Press contact
---
The Economic and Social Research Council (ESRC) has announced that Atypical Development Theme Lead Dr Sarah Cassidy based in the Centre for Psychology, Behaviour and Achievement, is among the 40 winners of a Future Research Leaders grant. The award is for a 3 year research project and skills development program: "The Forgotten Half Million: New Methods for Mapping Mental Health Outcomes in Adults with Autism in the UK." This ground-breaking project will develop new measures to enable services to effectively assess depression and suicidality in adults with Autism Spectrum Conditions (ASC), and assess their prevalence on a national scale. This will enable new research areas aiming to understand the complex pathways to depression and suicide in adults with ASC, and improve these individuals access to appropriate assessment and treatment.
Dr Sarah Cassidy said: "approximately 700,000 people in the UK have an Autism Spectrum Condition (ASC), most of whom are adults. The individual, social and economic costs of ASC in adulthood are high. A majority of the total economic cost (£25 billion out of £28 billion) is spent on supporting adults with ASC, with 36% of this cost attributable to lost employment opportunities. My recent research also showed that adults with ASC experience high rates of depression (32%), suicidal thoughts (66%) and suicidal behaviours (32%).
The government has made it a priority for services to provide adults with ASC access to appropriate diagnosis, support and treatment in order to reduce these high costs. However, progress is hampered by the lack of research into adults with ASC. This means that service providers do not understand how problems such as depression and suicidality can manifest in people with ASC, and therefore cannot effectively provide access to appropriate support and treatment. This has led to many adults with ASC slipping through the net."
The Future Research Leaders scheme enables outstanding early-career social scientists, in partnership with their host organisation, to acquire the skills set to become future world leaders in their field. It is open to high-quality candidates from anywhere in the world with a maximum of four years postdoctoral experience and the support of an eligible UK research organisation. This year 40 awards were made nationally across a range of economic and social science disciplines. This is the first ever awarded at Coventry University.
If you would like to receive further information or updates about this research project, share your experiences, or help drive the direction of future research into mental health and suicidality in ASC, then please contact either Sarah Cassidy (sarah.cassidy@coventry.ac.uk), or Louise Bradley (louise.bradley@coventry.ac.uk).