University researcher saves Coventry history and converts archives into a digital library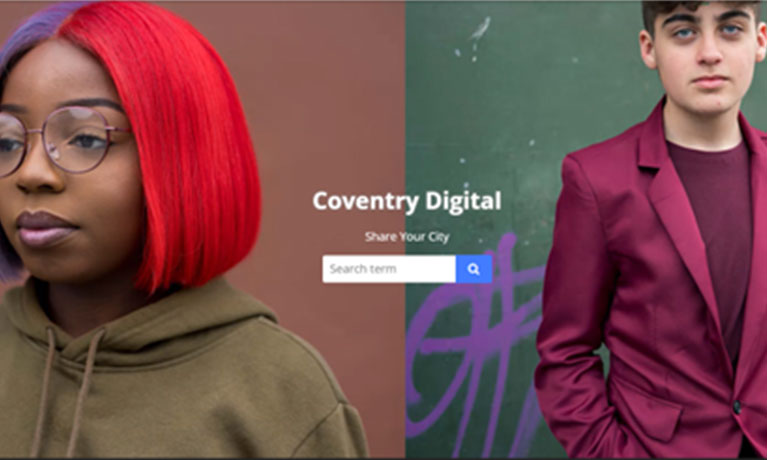 ---
Wednesday 14 June 2023
Press contact
---
Dr Ben Kyneswood from the Creative Cultures research theme has spent the past few years creating Coventry Digital.
Coventry Digital is an online repository of over 70,000 local images, videos, and documents.
Dr Kyneswood has worked with many local and national stakeholders, with the aim of helping people understand the city and its history in greater detail. The project team includes local organisations such as the Historic Coventry Forum, Coventry Society, Friends of Coventry Cathedral, and the Godiva Harriers' archive to salvage the pictures and stories that make up Coventry's history. Coventrians across the UK have also been adding information to images from found archives, such as the Arthur Cooper archive of 10,000 images from post-war Coventry.
Team members have even been able to digitally preserve artefacts by connecting 3D printers with artists, such as George Wagstaffe, whose artworks have been scanned to create 3D digital models which could be used to make print-on-demand art, democratising the process of art production, particularly for new artists. Coventry Digital also collaborated with other cultural events over the past two years, including the 'Ghost in the Ruins' performance to celebrate the 60th anniversary of the consecration of Coventry Cathedral.
All the assets on Coventry Digital are available to share and use, while still protecting copyright and saving this important content from being destroyed or lost.
Coventry is a city of many stories. Hyper-local stories matter a great deal – they are mostly not recorded, and so when they are gone, they cannot be recovered. We're encouraging people to share their stories by contributing to Coventry Digital and sharing the assets to raise awareness and connect to others. By doing this, we share a better sense of place and heritage that comes directly from the city's streets

Dr Ben Kyneswood, Director of Coventry Digital
Since the start of 2023, 140,000 individual impressions on social media platforms, messaging apps, and websites came from material found on Coventry Digital. Find out more and have your Coventry story included on Coventry Digital.
Outside of Coventry Digital, Dr Kyneswood has also worked on the Endangered Archives Programme in conjunction with the British Library to preserve materials from around the world, without the materials having to leave the country in which they are located.
Dr Kyneswood also contributed to Coventry Atlas, which showcases maps, building plans, streets, and photos of places and people to allow the visitor to explore Coventry's history as a centre for modern architecture, rap, hip-hop and grime, and the trade union movement. He has recently secured AHRC funding to create the Scarborough Atlas.