Coventry University supporting Scarborough locals to bring their history to life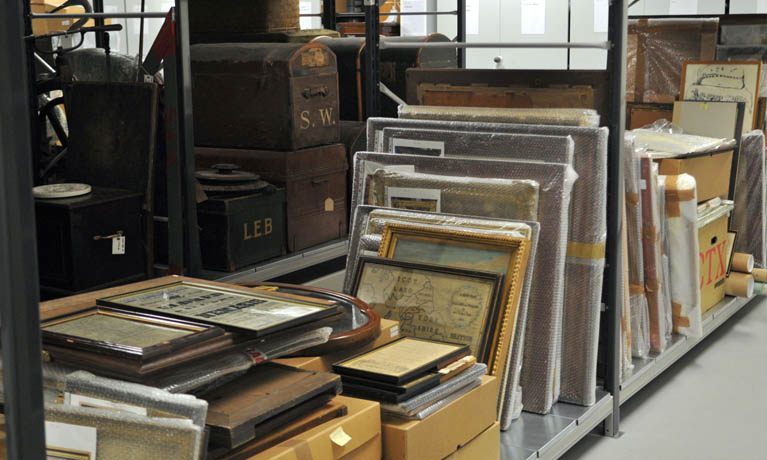 ---
Thursday 17 August 2023
Press contact
---
A team of researchers from Coventry University are working with Scarborough Museum and Galleries to create 'Scarborough Atlas'; a digital initiative, facilitating Scarborough residents to explore the history and personal stories that make up life in the town.
The initiative aims to bring Scarborough's rich history to life and is looking for contributions from local volunteers.
Scarborough Atlas is funded by the Arts and Humanities Research Council and is based on the success of Coventry Atlas, a project which showcases maps, building plans, streets, and photos of places and people, enabling visitors to explore Coventry's history.
A dedicated team will work with local historical groups and Scarborough Museums and Galleries to create themed digital trails that will take visitors on a tour of the town, brought to life by recordings, museum artefacts, photographs and anecdotes from Scarborough's collections and population.
Yasmin Stefanov-King, Project Manager, will be supporting volunteers to become 'citizen researchers', capable of conducting research, and building and launching the historical trails for the public to follow.
There will be six trails to begin with, which will explore Scarborough's Old Town, scenes of famous crime, the Victorian seafront, historic pubs, the natural world, and Scarborough at War. There will also be a sensory trail to encourage users to connect with nature.
The Scarborough at War trail will feature recordings of people present at the German bombardment of the town at the beginning of World War One, which killed the first civilian on British soil of the war, triggering the significant military recruitment campaign for the British forces.
Yasmin Stefanov-King, Project Manager of Scarborough Atlas, said:
We're developing trails for everyone, with guidance for those with aids, such as sticks or push chairs. Getting active and using digital to guide our understanding of today by seeing a place through time connects users to Scarborough in a very real way, making them locally proud and the storytellers themselves.

Yasmin Stefanov-King, Project Manager of Scarborough Atlas, Scarborough Museums and Galleries
Dr Ben Kyneswood, PI and Director of Coventry Digital, said:
Scarborough Atlas will get people interested in their town's history by revealing the very streets on which local history was made right where they are standing. Local history matters and is too often side-lined by the big narratives. Scarborough Atlas is hoping to change this.

Dr Ben Kyneswood, PI and Director of Coventry Digital
It is hoped that Scarborough Atlas will help both locals and visitors of the seaside town appreciate the historical milestones and captured personal moments that make up Scarborough's past and preserve it for the future.
---
Get involved with Scarborough Atlas
Submit your suggestions for more trails, share your Scarborough stories, or volunteer as a citizen researcher on the Scarborough Atlas website.
About CU Scarborough
CU Scarborough, part of the Coventry University Group, is dedicated to making higher education accessible to more people through our flexible study options.