Research shows that more can be done to feed rural communities during the cost-of-living crisis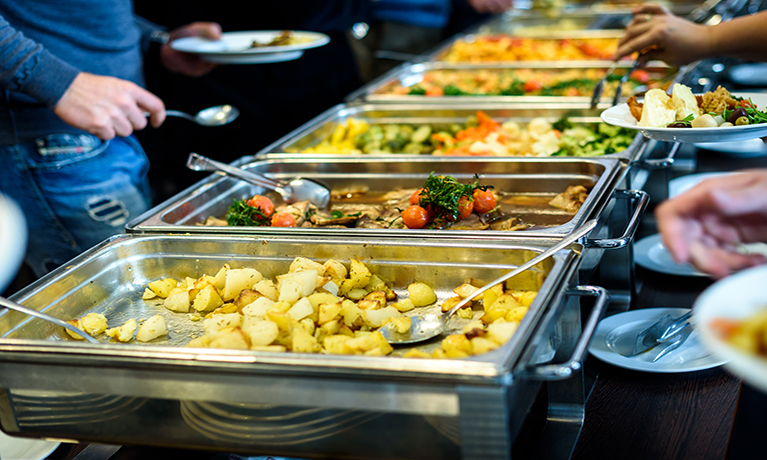 ---
Wednesday 01 February 2023
Press contact
---
Coventry University researchers are calling for action to encourage more businesses to redistribute food that would otherwise go to waste.
They are also urging communities to create social eating spaces in rural areas to ensure that more people have access to affordable and nutritious meals during the UK's cost of living crisis.
With the price of food in the UK rising and the war in Ukraine raising concerns about food supplies across Europe, research led by Dr Marsha Smith, Dr Jordon Lazell and Dr David Bek from the Research Centre for Business in Society has revealed that community eating spaces that use surplus food including excess groceries and provisions from supermarkets can save energy and reduce food waste as well as bringing people together.
The researchers engaged with more than 200 customers and community groups at eight social eating sites across rural Nottinghamshire to explore the challenges faced by community and national level organisations such as FareShare Midlands, who work with the food industry to redistribute unsold food.
The findings show that a range of organisations worked together during the Covid-19 pandemic to provide access to food, however since then, the demands on their services have risen due to the cost of living crisis.
As the UK produced around 9.5 million tonnes of food waste in 2018, the university researchers believe it should be made easier for businesses to redistribute surplus food and support social eating spaces to provide meals to communities.
I believe that there is room for the government to help facilitate the donation of surplus food as it is currently cheaper for businesses to dispose of food rather than redistribute it. If it was more costly for businesses to waste food, this may encourage further donations.

Arguably, more support should be given to organisations such as FareShare to collect and redistribute food to ensure all available food resources are used at a time when food and fuel are becoming ever more valuable. The aim to capture and use all edible food surpluses must be treated as a government priority.

Dr David Bek from the Centre for Business in Society
Dr Marsha Smith revealed that despite the assumption that people living in rural areas are often part of a strong community, a significant amount of people within the study reported feeling anxious about making new friends and managing food budgets. She added:
Community food groups not only help to feed those who need it most, but they also maximise opportunities for people to connect socially over an affordable, nutritious meal.

These spaces show how communities can come together to share food, experiences, and support. Given food shortages and energy price hikes, it is vital we use all available foods and do so in ways that help people feel welcome and included.

Dr Marsha Smith from the Centre for Business in Society
The research aims to support the development of future community eating spaces and is currently evaluating a 'community meal' service being trialled by FareShare Midlands and Nottingham City Council that processes large volumes of surpluses to cook meals at-scale for local spaces in cities and rural areas.
Dr Marsha Smith featured in an episode of BBC Countryfile on Sunday 18 December to discuss her findings around social eating in rural areas. Watch the full episode and discover more about research conducted by the Centre for Business in Society.