University researchers drive professional recognition of Clinical Exercise Physiologists as expert healthcare staff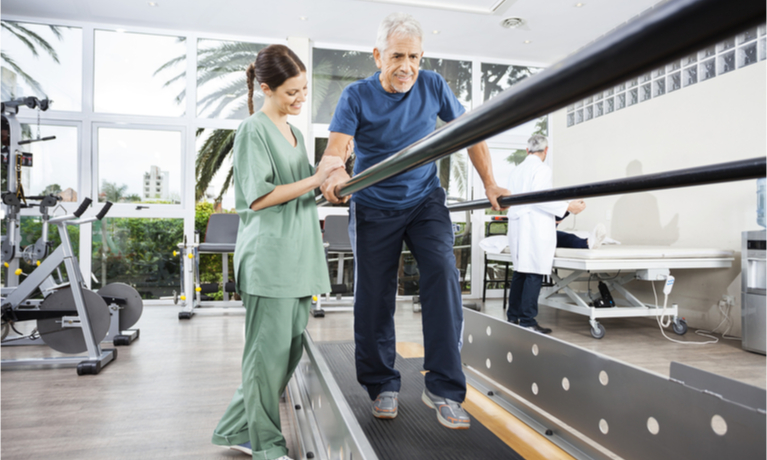 ---
Friday 25 March 2022
Press contact
---
For the last two years, Coventry University academics Professor David Broom and Dr Gordon McGregor from the research Centre for Sport, Exercise and Life Sciences have been part of a national steering group that has established Clinical Exercise Physiology - UK (CEP-UK).
There has never been a more pressing need for Clinical Exercise Physiologists (CEP) to support the health of the nation as the NHS and other health care providers are facing unprecedented pandemic-related demand for services. As experts, they play a key role in prescribing exercise, physical activity and lifestyle change to enhance health, prevent chronic diseases and provide prehabilitation and rehabilitation for clinical populations. The registration of Clinical Exercise Physiologists is a crucial step in ensuring high quality support for healthcare in the U.K and in growing the options for a greater uptake of exercise in the community.
CEP-UK has announced that Clinical Exercise Physiologists are now eligible for professional registration with the Registration Council for Clinical Physiologists, a wholly owned subsidiary of the Academy for Healthcare Science (AHCS). Professional registration represents a step-change in the provision of exercise physiology in clinical populations. Those registered will be regarded as qualified health professionals proficient in exercise testing, prescription and delivery of evidence-based interventions for the prevention, treatment and long-term management of acute, sub-acute, chronic and complex conditions. They will continue work as part of multi-disciplinary teams of healthcare and rehabilitation providers across sectors and settings.
The opening of the register is essential and very timely due to the effects of the COVID-19 pandemic on physical inactivity and sedentary behaviour related morbidities. The Centre for Sport Exercise and Life Sciences is doing some excellent and impactful research that is informing the prescription of exercise and physical activity for clinical populations. I feel very privileged that Coventry University has been represented in the establishment of CEP-UK and the opening of the register which is a landmark event for the profession.

Professor David Broom, Research Centre for Sport, Exercise and Life Sciences
As part of the team helping to pull this initiative together, it is with great pleasure that we can finally announce the opening of the Register for Clinical Exercise Physiologists. Having worked in the NHS in this field for 20 years, and relentlessly championed Clinical Exercise Physiology as a profession, it is with immense pride that today I became one of the first Registered Clinical Exercise Physiologists in the U.K. This registration finally acknowledges the essential and highly skilled work that Clinical Exercise Physiologists can undertake as part of multi-disciplinary teams, and the need for the profession to be appropriately regulated to ensure quality of provision, and patient safety.

Dr Gordon McGregor, Research Centre for Sport, Exercise and Life Sciences
Find out more about Coventry University's Centre for Sport, Exercise and Life Sciences.