The Aziz Foundation announces new preferred partnership with Coventry University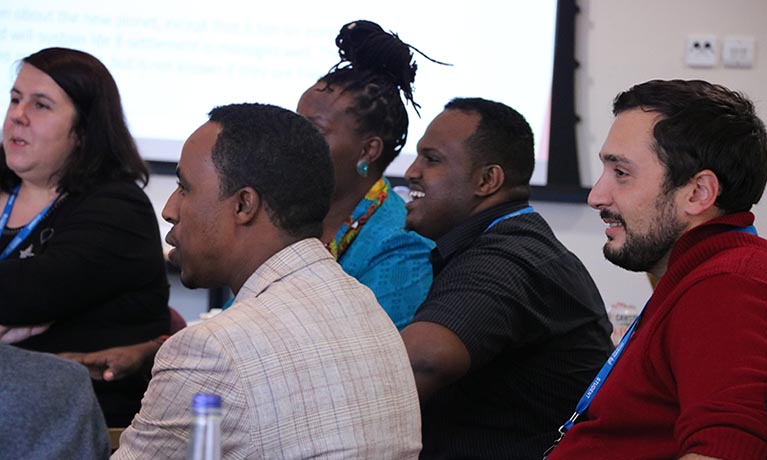 ---
Tuesday 12 January 2021
Press contact
---
New fully-funded scholarships for exceptional British Muslims to study at Coventry University's Centre for Trust, Peace and Social Relations (CTPSR) have been made available by the Aziz Foundation for 2021.
The Aziz Foundation is a family charitable foundation established in 2015, whose guiding philosophy and key principle of operation is to support British Muslims to bring positive change to their communities and beyond through their Masters scholarship programme.
The Centre has become one of the Foundation's preferred partners, having demonstrated their shared values in extending participation at the postgraduate level and addressing inequality in educational attainment.
This partnership between the Aziz Foundation and CTPSR, Coventry University is predicated on our shared commitment to equality, social justice and peace. Through the provision of education that is empowering, our aim is to provide British Muslim leaders of the future with the knowledge and skills they need to mediate a happier and more peaceful world.

Dr Sariya Cheruvallil-Contractor, Assistant Professor, CTPSR
CTPSR's research has led the way in uncovering the experiences of British Muslims and the history of Islam in Britain. Its researchers have made significant contributions to the development of the working definition of Islamophobia, have examined the implications of the Prevent duty on educational institutions, and proposed ways to better tackle religious-based hate crime on university campuses.
The Centre is also pioneering cutting edge work on the intersectionality of race and religion, informing policy development around faith and belief.
At the Centre for Trust, Peace and Social Relations we believe that education can be a force for progressive social change. It is this commitment that underpins our research-inspired Masters courses. These generous full Aziz Foundation scholarships will widen participation in Higher Education and empower Black, Asian and Minority Ethnic British students to become positive change-makers in their communities.

Dr Chris Shannahan, Associate Professor, CTPSR
Find out more about CTPSR's courses and the Aziz Foundation application process.