Peace means more for Coventry in 2021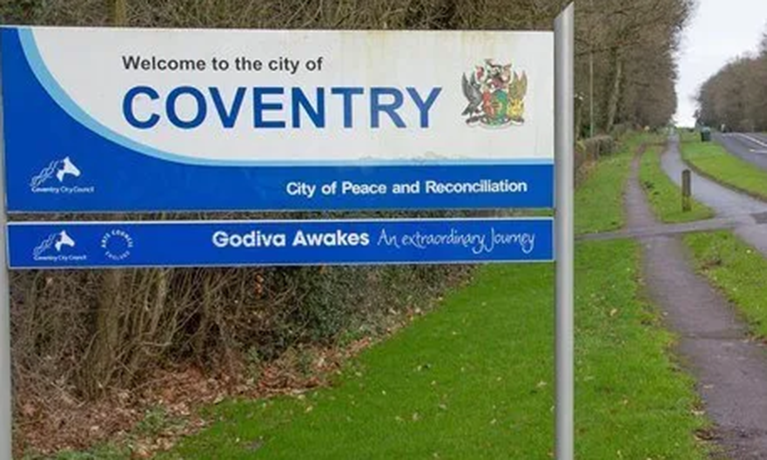 ---
Monday 20 September 2021
Press contact
---
Coventry, being the UK's only City of Peace and Reconciliation has become more important for the city over the past 12 months, according to a recent survey organised by the RISING Global Peace Forum based in Coventry University's Centre for Trust, Peace and Social Relations.
Richard Dickson, RISING Development Manager, said:
For many local businesses and organisations, it seems the words on all the road signs as drivers enter the city mean more now than they did last year.

Richard Dickson, RISING Development Manager
The survey's respondents were asked three questions about what it means to their organisation or business to be based in the UK's only City of Peace and Reconciliation.
On a scale of 1-10, where 1 is low and 10 is high, the average score was 5.16. Having first been carried out in 2019, this is higher than in previous years where the score only reached 4.89.
Richard Dickson added:
Its good news that the average score is now above 5 for the first time and there may be many factors behind this. Is it part of the impact of the UK City of Culture programme? Has the pandemic or the climate change emergency encouraged a reassessment of priorities? Is it a consequence of the situation in Afghanistan?
The research was carried out over four weeks at the end of August and early September to coincide with the UN-backed International Day of Peace on Tuesday September 21, which this year focuses on 'Recovering better for an equitable and sustainable world', following the impacts of the Covid-19 pandemic.
The survey was open to all organisations based in Coventry to complete and was promoted online, at a recent CW Champions event and directly by email to more than 550 local businesses, community groups, schools and public sector bodies.
From the three questions that were asked in the survey, the greatest meaning of Coventry's peace and reconciliation badge was seen in terms of what a business or organisation does, for example the products and services that it sells and provides.
The lowest meaning was in respect of how the practice of peace and reconciliation affects the internal procedures and policies of a business or organisation.
Richard concludes:
More investment is still needed to give this distinct brand attribute greater meaning for local employers and organisations.