Coventry University shortlisted for 'Best Wellbeing Initiative' Postgrad Award 2021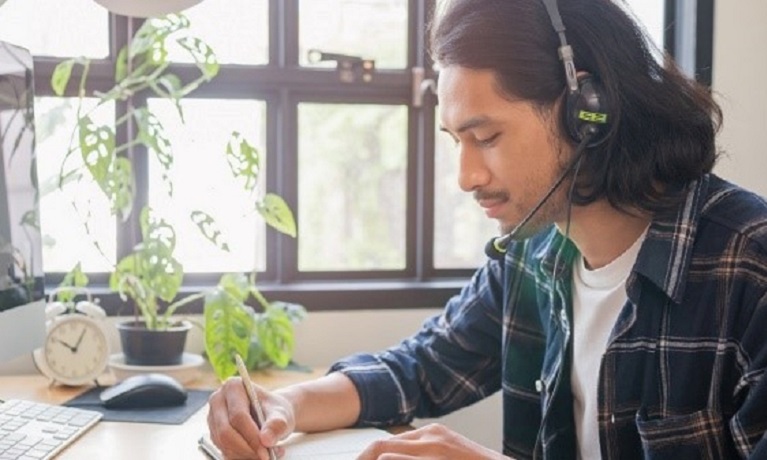 ---
Thursday 20 May 2021
Press contact
---
Coventry University has been shortlisted for an award for a 'Postgraduate Researcher Wellbeing Initiative' organised and delivered by the Doctoral College & Centre for Research Capability and Development (RECAP).
The Postgrad Awards are hosted annually by FindAPhD and FindAMasters, and recognise leading initiatives developed by universities across the UK.
Coventry University's wellbeing initiative was established in 2019 and comprises a number of activities designed to support the Postgraduate Research (PGR) community.
PGR candidates have been invited to contribute and share experiences as part of an ongoing mental health and wellbeing blog. In addition, RECAP have organised weekly 'PGR Productivity' days and regular webinars related to wellbeing.
During the pandemic, many of these activities have been moved online and have supported a close-knit network of PGRs whilst many candidates have been working from home.
Coventry University has been shortlisted out of over 270 nominations across the categories for this year's award, following its shortlisting for a number of Postgrad Awards in 2020. The winners will be decided by a panel of Higher Education experts and announced on 7 July 2021.
I have greatly enjoyed being part of the Wellbeing Initiative for the last two and a half years. It has been a privilege to be in a position that enabled me to speak to my PGR colleagues through my blog in order to offer a level of honest support.
The postgraduate productivity days have become the highlight of my lockdown week. I've really appreciated the opportunity to engage with like-minded peers at all stages in the postgraduate journey, sharing and receiving support and tips.
I've been to a number of PGR productivity days since I started my PhD in October, and find myself looking forward to them and checking the calendar for new dates. The sessions have allowed me to connect with other PGRs and for us to get to know one another, something that is difficult whilst we're all working from home.
Find out more about the Postgraduate Researcher Wellbeing Initiative.
Read the PGR Mental Health and Wellbeing Blogs.
Find out more about Postgraduate Research at Coventry University.