Senior CBiS researcher co-authors ground-breaking new book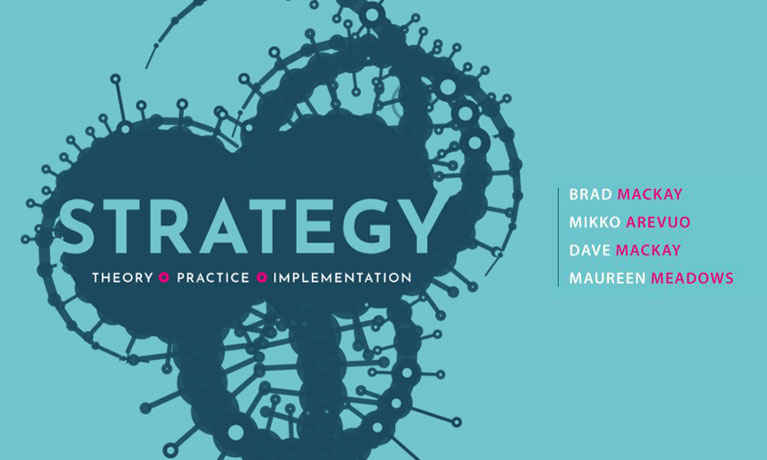 ---
Tuesday 30 June 2020
Press contact
---
Oxford University Press has published Strategy: Theory, Practice, Implementation, a new book co-authored by Maureen Meadows, a Professor of Strategic Management within the Centre for Business in Society (CBiS).
Strategy: Theory, Practice, Implementation, is the only book that puts the implementation of strategy centre stage to help the business professionals of tomorrow think, talk, and act like a strategist.
The book provides a dynamic and flexible approach to teaching and learning through a research-supported process-practice model of strategy. A wide range of case studies and examples help students understand the human complexity of implementation and practice of strategy on a global scale.
The book features practitioner insights from industry leaders, which gives students real examples of how the theories they are learning translate into practice, as well as providing a valuable awareness of the career paths that could open up for them within realm of strategy. Each in-text interview is complimented by a filmed interview with the practitioner, which is available as part of the book's online resources.
Maureen's research explores the use of strategy tools, such as scenario planning and visioning, during strategic conversations involving managers and other organisational stakeholders.
Formerly the Chair of the Special Interest Group in Strategy at the British Academy of Management (BAM), Maureen is now a member of the BAM Executive Team. With a background in mathematics, statistics and operational research, Maureen has over 20 years' experience of working with customer data and analytics, both as a practitioner in the financial services sector and an academic.
The book is available to purchase now at the Oxford University Press website.