Professor Elena Gaura's efforts to raise profile of women engineers recognised on International Women in Engineering Day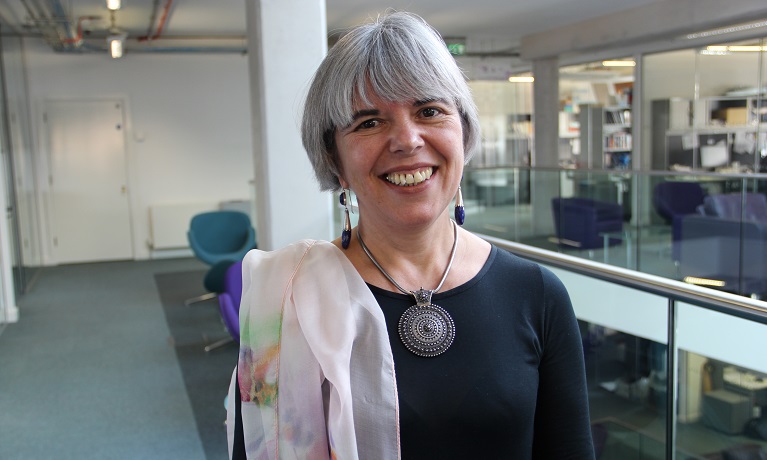 ---
Tuesday 23 June 2020
Press contact
---
Professor Elena Gaura, Associate Dean of the Faculty for Engineering, Environment and Computing (EEC), has been recognised by the Engineering and Physical Sciences Research Council (EPSRC) for her efforts to engage and improve outcomes for women in engineering.
As one of nine designated champions for women in engineering, Elena has been actively involved with the EPSRC on a national level to help women engineers achieve their full potential. She has been awarded with membership of the Women's Engineering Society in appreciation of her achievements to date.
Elena's research within the Centre for Data Science focuses on the use of data, the Internet of Things and renewables to combat poverty in the hardest-hitting settings, such as refugee camps and displaced population zones. She is currently leading the Humanitarian Engineering and Energy for Displacement (HEED) project. This focuses on 'agency of change', helping vulnerable people to take charge of their futures via the increased opportunities offered by access to sustainable energy sources.
Working on refugee camps in Rwanda and Nepal, HEED has improved outcomes for women via the security offered by electric lighting and reduced risk of gender-based violence while collecting firewood.
Recently an energy supply installed by HEED at a refugee community hall in Rwanda was repurposed as a hospital amidst the COVID-19 outbreak due to its reliable energy supply.
The set of nine champions I am part of are the EPSRC echelon for women engineers in the UK and I am very proud to be part of this initiative. I look forward to combating the challenges faced by women in the sector to drive the next generation of female engineers, academics, executives and leaders.

Professor Elena Gaura
Follow @energy4displacement on Twitter for regular updates on HEED and find out why more women should consider a career in engineering.