Fully funded Arts and Humanities PhD opportunities for the next generation of researchers from the Midlands4Cities partnership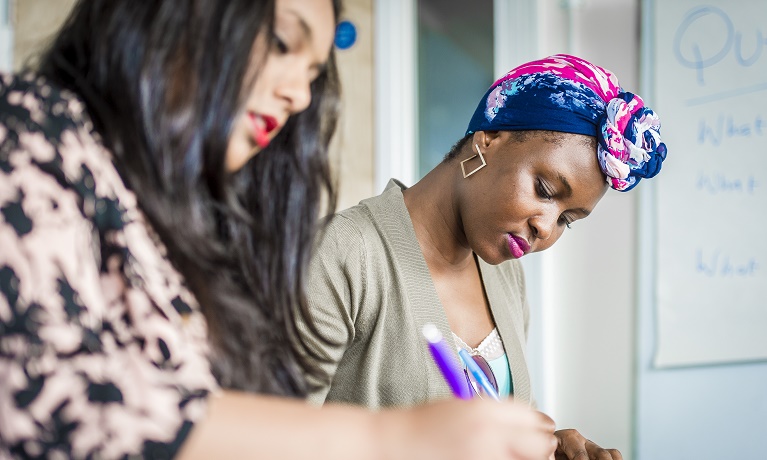 ---
Friday 20 November 2020
Press contact
---
Coventry University is proud to be part of the Midlands4Cities (M4C) funded Doctoral Training Partnership.
The M4C consortium funds and trains the next generation of arts and humanities researchers through the provision of PhD scholarships.
Interested candidates are being invited to make enquiries and applications for studentships which are due to begin in September 2021. Applications are now open for both the M4C open call and 3 Collaborative Doctoral Award (CDA) projects.

The open call opportunities will be supervised by research experts in our dedicated research centres which are focused on research in art history, literature, politics, peacebuilding, digital cultures and dance, including:
The Centre for Arts, Memory and Communities (CAMC)
The Centre for Dance Research (C-DaRE)
The Centre for Postdigital Cultures (CPC)
The Centre for Trust Peace and Social Relations (CTPSR)
In addition, Professor Carolina Rito from CAMC is accepting applications for a project working in collaboration with The Herbert Art Gallery & Museum entitled 'Black Curating and Institutional Change: The Black Arts Movement in Coventry.'
Professor Sarah Whatley, Director of C-DaRE, is accepting applications for a project working with People Dancing: 'Dance as a catalyst for living well; examining the potential for Living Well Hubs to improve people's lives through dance.'
Dr Sariya Cheruvallil-Contractor from CTPSR is accepting applications for a project with the Together in Action Trust (TiA) entitled 'Uncovering the History if Inter-religious Relations in Post-war Coventry.'
We welcome M4C Open Call and CDA applications now for September 2021 start. These prestigious awards provide not only funding but also access to a network of opportunities for research and development.
The Midlands4Cities Doctoral Training Partnership is a really exciting opportunity for candidates to join Coventry and undertake their PhD in a thriving research community. This current opportunity will see our third cohort joining the University from September 2021 across four of our Research Centres and will benefit from not only the training opportunities through M4C, but also the broad suite of workshops offered through the Doctoral College & Centre for Research Capability at Coventry.
Find out more about M4C at Coventry University or contact the Coventry Midlands4Cities team with any enquiries.