First PhD candidate selected for ARAP Programme in Singapore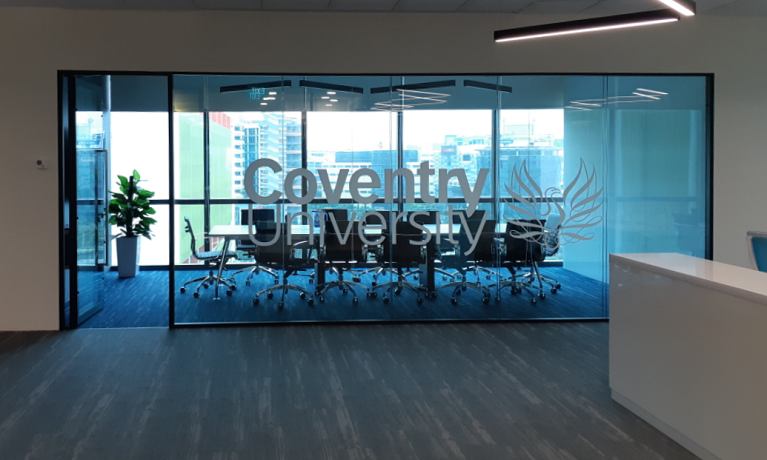 ---
Wednesday 09 September 2020
Press contact
---
Coventry University has selected PhD Candidate Dominik Klepl as the first researcher to join the A*STAR Research Attachment Programme (ARAP).
ARAP enables researchers to spend up to two years at the Institute for Infocomm Research (I2R) in Singapore. Dominik will be jointly supervised by Dr Fei He, Assistant Professor in the Centre for Data Science at Coventry University and Dr Min Wu, Senior Scientist at A*STAR.
The collaboration was assisted by Coventry University's Singapore hub, which was established as part of the university's internationalisation agenda. It is the first overseas hub that serves to widen education with Coventry University to the Asia Pacific region and will forge partnerships with key global stakeholders.
Dominik Klepl has a strong academic background in computational and statistical modelling, machine learning and cognitive neuroscience. He obtained his BSc degree in Cognitive Science from Aarhus University, Denmark, in 2019. He is currently finishing an MSc degree in Data Science and Computational Intelligence at Coventry University.
During his BSc and MSc study, Dominik has been involved in several interdisciplinary projects related to integrating computational modelling, information theory and machine learning approaches to solve real-world problems in neuroscience, including automated diagnosis and prediction of schizophrenia.
When he joins the ARAP programme, Dominik's research will be looking to develop new computational tools and network-based solutions for drug design processes and the development of personalised medicines for treating cancer.
I'm delighted that we have selected our first PhD candidate for the A*STAR ARAP programme. The ARAP programme is one of the many opportunities we provide our students to instil a strong culture of research and encourage collaboration both within the UK and internationally. We welcome this positive development and look forward to sending more stellar researchers from Coventry University for this programme.

Professor Richard Dashwood, Deputy Vic-Chancellor (Research)
The collaboration with A*STAR Singapore through its ARAP programme is a prime example of Coventry University's commitment to internationalisation. We continue to widen our footprint internationally through fostering strong academic links between Coventry University and partners in Asia Pacific countries.

Michael Yap, Regional Managing Director