Coventry University secures DFID funding to support workers in developing countries hit by the global pandemic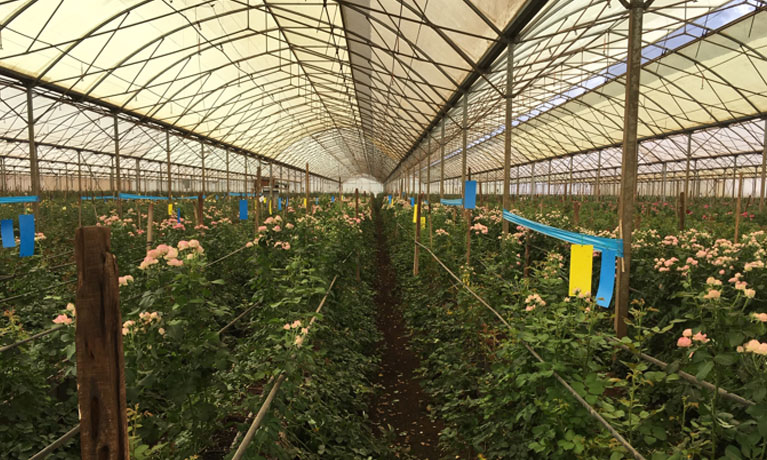 ---
Friday 21 August 2020
Press contact
---
A team of researchers from the Centre for Business in Society (CBiS) are part of a multi-stakeholder consortium, which has won critical funding from the UK Government's Department for International Development (DFID) to help supply chain producers who are struggling to withstand the turbulent economic and social impacts of the pandemic. The project will also enable rapid response to the urgent needs of vulnerable workers suffering due to COVID-19, as well as working towards longer-term resilience that will benefit those in all parts of the supply chain.
The UK imports 20% of its food and drink from developing countries. However, the coronavirus pandemic has put many of these supply chains at risk, as factories and farms worldwide have been forced to temporarily close. Whilst the effects of the pandemic on what consumers are able to purchase in UK stores are subtle, East African flower sales have suffered. The Kenya Flower Council estimates that it will take a year for the sector to recover – a sector that employs an estimated 2 million people directly and indirectly, and mostly women.
The weight of this impact will be felt by overseas producers and their families which includes food insecurity, lack of PPE, poor access to hygiene, lack of transport and job insecurity – all exacerbated by low or no wages and non-existent savings.
The research, which aims to meet the immediate needs of workers in the current crisis and strengthen the resilience of cut flower sector supply chains in Kenya, has been awarded £200,000 in DFID funding, in addition to £75,000 of match funding from retail partners (Co-op, Marks and Spencer and Tesco) and £70,000 of in kind funding from the other partners.
Dr David Bek and Dr Jill Timms, who are both experts within the theme of sustainable production and consumption, will provide academic input to the project, collaborating with the Fairtrade Foundation, FNET, MM Flowers, Partner Africa and Women Working Worldwide, as well as the UK retailer partners.
The project will help UK retailers to strengthen their global supply chains and directly helping workers in developing countries during the coronavirus pandemic. Coventry University will be supporting research to examine the impacts of COVID-19 on farms and farm workers, and Jill and David will be leading on the research which investigates retailer and consumer responses during the crisis.
The COVID-19 crisis has tested many aspects of supply chains' resilience and without doubt resulted in many negative impacts upon workers and producers in the cut-flower industry. However, through this project we have the opportunity to engage in cutting edge research which can lead to improvements in the way that supply chains operate in the future, increasing resilience, improving sustainability and improving conditions for workers.

Dr David Bek, Reader in Sustainable Economics and Co-Lead of Cluster on Sustainable Production and Consumption at CBiS
We are delighted to be contributing the academic input to this very important DFID project, and to be partnering with the Fairtrade Foundation, MM Flowers and Women Working Worldwide, as well as the sustainability leads at Tesco, the Co-op and Marks and Spencer. Together we will be working to increase supply chain resilience and to provide urgent and long-term benefits to flower workers, from PPE and food gardens to reliable procurement policies and raised consumer awareness.

This is a natural progression of the work we have been doing for the past five year on our Sustainable Cut Flowers Project, working with industry stakeholders on innovative approaches to improve environmental and social standards in the supply of the flowers we buy.

Dr Jill Timms, Associate Head of School for Research, School of Strategy and Leadership and Associate at CBiS
The project will contribute to the wider work of the Sustainable Production and Consumption Research Cluster within CBiS - specifically on supply chain resilience, private regulation and the impact of COVID 19.
Further information on related work, including a free downloadable guide to Sustainable Flowers, can be found on the Sustainable Cut-Flowers Project website.