RISING Global Peace Forum attracts stellar line-up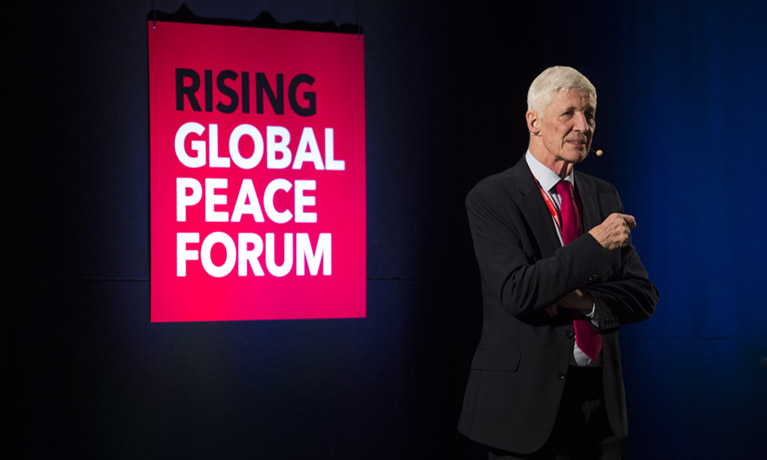 ---
Monday 21 September 2020
Press contact
---
Coventry's RISING Global Peace Forum on 11th-13th November is attracting a stellar line-up of speakers to explore this year's theme the 'Culture of Peace' highlighting the combining roles of Coventry as the UK's City of Culture with its iconic status as the UK's City of 'Peace and Reconciliation.'
An acclaimed author on race and identity in Britain and a former US federal judge who presided over high-profile cases including New York's controversial stop-and-frisk policy will be among those addressing the internationally-recognised event.
Judge Shira Scheindlin, who famously ruled that New York Police Department's stop-and-frisk policy violated the constitutional rights of minorities in the city, will open the three-day forum with a speech on human rights.
Writer and broadcaster Afua Hirsch, whose best-selling and award-winning book 'Brit(ish): On Race, Identity and Belonging' revealed the uncomfortable truth about race and identity in Britain, will give a talk on cultural expression.
They will be joined as keynote speakers by author, journalist and political commentator Will Self, whose speech will focus on cultural leadership, with others to be announced in the coming months.
Professor Sir David King, former government Chief Scientific Adviser and Special Representative for Climate Change, will deliver the Lord Mayor's Peace Lecture on the environment and COVID-19.
RISING is now in its fifth year and is a partnership between the Centre for Trust, Peace and Social Relations at Coventry University, Coventry Cathedral and Coventry City Council.
The 2020 Forum will be held as a 'virtual hybrid' event at Coventry Cathedral this year due to COVID-19 restrictions. It will be live-streamed online for the first time to reach its global audience, with only UK-based speakers and around 50 delegates expected to be in physical attendance.
RISING has never failed to inspire and provoke fresh ways of building and sustaining peace - this year the vibrancy of Coventry's agenda with everyday culture will set an example for so many other places. The speakers already confirmed for this year will continue our rich tradition of drawing influential commentators to our City.

Professor Mike Hardy, Chair of RISING
Mike went on the say, "This year's line-up will bring great experience and insight to the theme for this year which acknowledges the very real and rising issue of cultural and national identity threatening peace and international co-operation.
The Coronavirus pandemic and the Black Lives Matter movement have brought questions about our citizenship to the fore, and RISING participants will explore the culture of peace as an integrated approach to preventing violence and conflict around the world."
For more information about the free-to-attend event and prior registration, visit www.rising.org or email RISING@coventry.ac.uk.