Art, dance and performance and its impact on space, culture and society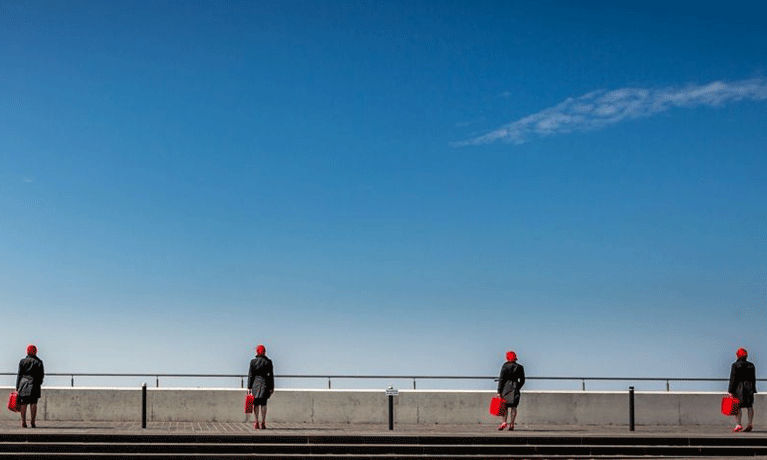 ---
Friday 11 December 2020
Press contact
---
Researchers Professor Sarah Whatley and Dr Marie-Louise Crawley from Coventry University's Centre for Dance Research (C-DaRE) and Dr Imogen Racz from the Centre for Arts, Memory and Communities (CAMC) have teamed up with Dr Katerina Paramana from Brunel University, to produce a new book entitled Art and Dance in Dialogue: Body, Space, Object.
The book brings together a diverse range of international perspectives from experts who have practices and theoretical concerns about dance, visual arts and performance.
The book expands on theory and practice, with each contributor giving their own viewpoint on the relationship between bodies, spaces and objects, exploring the continuum between our social and daily lives, and the way the body carries out cultural rituals through art, dance and performance in several locations including Central and Western Europe, Mexico and the United States.
Authors argue that the dialogue and intersections between the different fields, result in the creation and development of new forms of vital practice.
Professor Sarah Whatley said:
Our aim was to bring together writers who have practices and theoretical concerns that span dance, visual arts and performance, to show how contemporary practices are part of a much longer tradition of collaboration. We also bring attention to how bodies, spaces and objects give rise to new thinking and new practices, and the spaces in which those practices take place and are experienced.
Sarah Whatley continues this reflection in a reflective blog on "Why Dance and Dance Studies Matter" for publisher Palgrave Macmillan.
A virtual book launch is organised on Wednesday, 16th December 2020 at 7pm. If you are interested in attending, please email cdare.fah@coventry.ac.uk for the Zoom link.