Addressing barriers to student success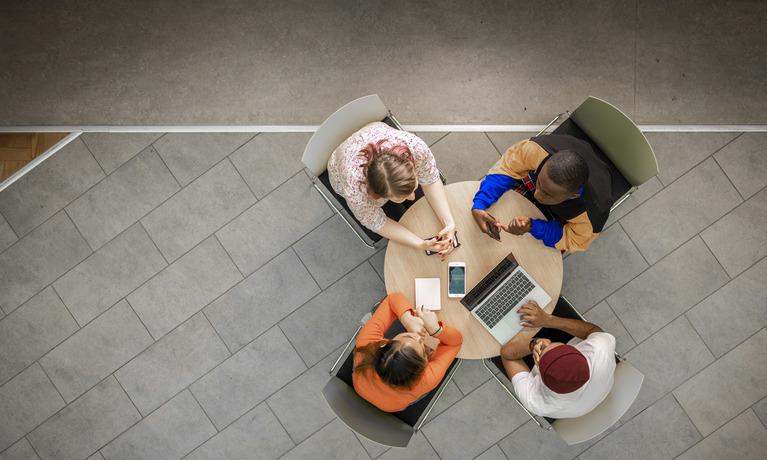 ---
Friday 04 December 2020
Press contact
---
Researchers from Coventry University's Centre for Global Learning: Education and Attainment (GLEA) have contributed to a £7.5 million Office for Students (OfS) programme aimed at addressing differential educational and employment outcomes for underrepresented groups of students.
In September 2020, the UK saw a 22 per cent increase in the number of students from disadvantaged parts of the country going to university. As the biggest increase in numbers for over a decade, the Office for Students (OfS) has urged universities to ensure that this progress on fair access is maintained.
They recently published the findings from a series of projects that demonstrate how barriers can be reduced, and how universities can provide support for students from typically underrepresented communities as selective university numbers rise.
Dr Caroline Wilson, who currently works in the Curriculum 2025 team at Coventry University, led the Data Responsive Initiatives as a Vehicle for achieving Equity in Results (DRIVER) project featured in the report with partners from six other educational institutions.
In order to ensure equity of opportunity for students, it is important that universities re-think every touchpoint so that they create a more level playing field for students coming in with fewer advantages than their peers. This means seeing the gaps in retention and attainment as a result of the way institutions operate, not as a deficit in students.

Dr Caroline Wilson, Coventry University
The DRIVER project focused on transition into Higher Education (HE) from colleges, where students from disadvantaged backgrounds (such as BAME, commuter, mature and those from areas of deprivation) are highly represented, yet less likely to achieve a good degree.
A consortia of Midlands universities worked together to create a total of 36 interventions, focused on building skills and knowledge, relationships, belonging and social contact, with sources of advice in non-classroom settings. The interventions were designed to implement structural changes. These included re-shaping services so that they meet the needs of commuter students, or providing new services designed to level-up the chances of students who have no family experience of university or going on to work in graduate careers.
At CU Coventry, for example, students looking to enrol on a university course were supported by Academic Practice Tutors and a Student Engagement Coach to undertake Access to HE programmes, helping them understand the requirements of assignments. Student feedback was highly positive, with the interventions contributing to a retention rate across all Access programmes of 82% - that's 3.5% above the national benchmark.
In response to these findings, Coventry University has set up Curriculum 2025 to ensure that similar changes inform the teaching and learning in each course.