Research Impact
Excellence with impact at Coventry University
At Coventry University we produce research which reflects our commitment to Excellence with Impact. This means our research goes beyond enhancing academic knowledge and effects change in the wider world. This aligns with HEFCE's definition of impact as:
An effect on, change or benefit to the economy, society, culture, public policy or services, health, the environment or quality of life, beyond academia.
Coventry achieved outstanding results in the Research Excellence Framework (REF) 2014, in which our capacity for research impact played a vital part. As we move towards the next REF, our challenge is to ensure that we can provide robust evidence of the reach and significance of this impact.
Understanding impact
The different types of impact generated from different research projects can vary enormously- there's no "one size fits all" approach. However, there are some general principles which are useful starting points when thinking about what impact encompasses.
Impact is...
...the change in the world which results from research. Examples include:
Influencing policy
Changing public opinion or informing debate
Generating income or enabling savings to be made
Improving systems, designs, or processes
Enhancing cultural enrichment
Impact is not...
...the underlying activities which are undertaken with the aim of effecting these changes. Examples include:
Publishing academic papers or newspaper articles
Discussing one's research in the media
Coordinating public engagement activities
Generating interest in research via social media/blogs etc.
Presenting at conferences
Examples of such change can be seen in the impact case studies which Coventry submitted to the REF2014, a selection of which are linked to below:
For further examples, see all Coventry's REF2014 impact case studies.
So, although the kinds of activities listed above can help to create impact, they aren't in and of themselves bringing about change. Rather, they are ways of (potentially) generating impact- or, as research funding councils refer to them, pathways to impact.
In order to achieve impact, then, it is crucial to plan for and engage in such activities as part of a research project- but they are distinct from the impact itself.
It is also worth noting that, as far as the REF is concerned, impact must be generated from underpinning research, as opposed to consultancy or similar activities.
Where do you begin
How you generate and demonstrate the impact of your research project will depend very much on the nature of the project. However, it is vital to consider impact from the outset. Who is likely to benefit from your research? How can you involve these stakeholders in your project? What evidence will you use to prove that the research had an impact?
Asking these questions at an early stage will support your chances of ensuring that your research is impactful- and enhance the chances of it being used as a case study in the next REF.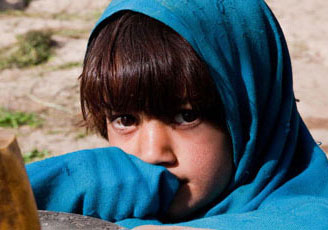 Further support
Support is available from the Research Excellence Unit (REU) to help researchers consider impact in relation to their work, and to take practical steps to make sure its potential is maximised.
For more information, please email reu.ro@coventry.ac.uk.