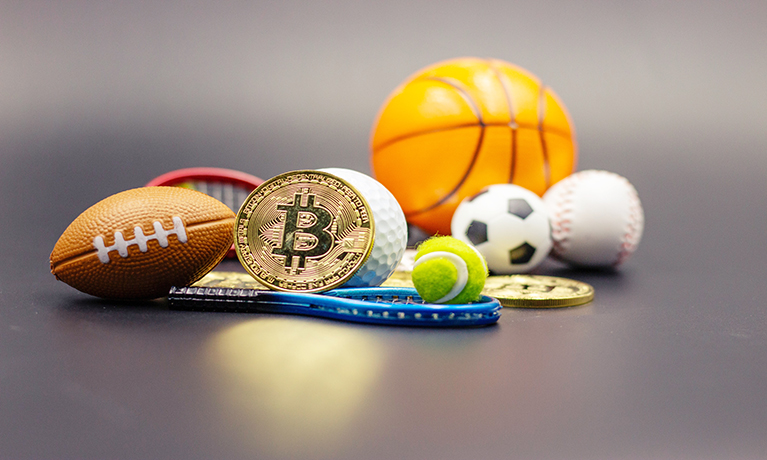 Public lectures / seminars
---
Event details
This event will discuss the nascent relationship between sport and blockchain companies.
Abstract
In recent years, blockchain and cryptoassets companies have entered the sport sponsorship market. While sponsorships at the top of the pyramid, such as the FIFA World Cup, Formula 1 and UFC have taken up much of the attention, the involvement of sport and the blockchain go far beyond this. This presentation analyses 1,859 partnerships between sport and blockchain technology.
These encompass advertising and sponsorships, the sale of sport-branded cryptoassets, such as NFTs and fan tokens, the use of blockchain technology for daily sport operations and more formal equity investments. Blockchain technology has permeated sport at all levels, from globally renowned teams, athletes and federations to amateur sport clubs and athletes. Yet as sport has rushed to embrace this new revenue stream, it has been beset by issues. This was highlighted at the end of 2022, as FTX filed for bankruptcy, casting doubt on a range of sponsorships including MLB, Mercedes-AMG Petronas F1 team and the Miami Heat Arena, with stars such as Tom Brady losing their equity investment. While FTX received the headlines, it is one of 54 blockchain companies with sport involvement (out of 297 – 18%) to have reported financial issues, including eight who have filed for bankruptcy or ceased trading.
Biography
Tom Bason is an Assistant Professor (Research) within CBiS. His research focuses around the intersection of sport and society. This involves both the ways in which sport can be utilised to benefit society, but also the use of sport as a tool for legitimisation. His previous research has focused on sport-based CSR initiatives by non-sport companies, and the impacts and legacies of hosting sport events. He is currently working on a project examining the nascent relationship between sport and blockchain companies, including sponsorships, direct selling of cryptoassets to sport fans and equity investments.
Mujahid is as Assistant Professor (Research) in CBiS, Coventry University, UK. His research interest broadly lies in the areas of Adoption/ Implication of Behavioral Technology, Changes at individual and society levels, Strategic Marketing, Data-driven decision making and behavior, Dynamic capability and Sustainable development in both private and public sector. Through his research works he has gained expertise and experience in Mixed method as his works applied both qualitative and quantitative research. His research works have been presented and published in various leading Journals (ABS 4 and 3*). For more details of his research please visit the Pureportal page.