UK SMEs: quantifying their pandemic risk and credit risk exposures in the wake of the COVID-19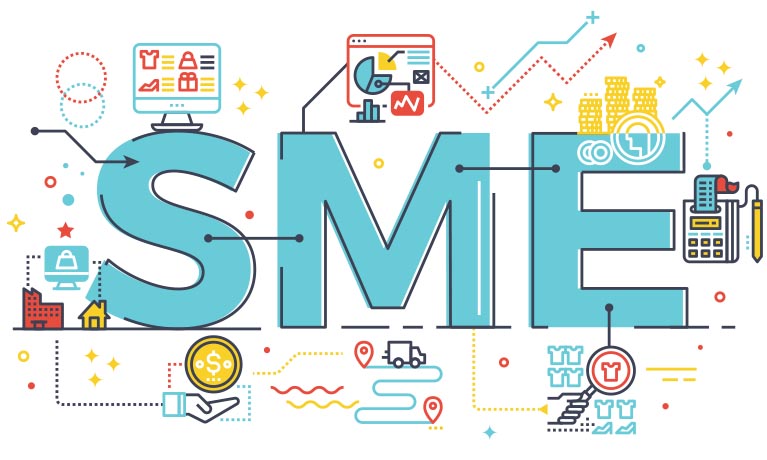 Public lectures / seminars
---
Thursday 10 February 2022
02:00 PM - 03:15 PM
Location
Cost
Event details
This event will discuss the initial findings of the UKRI-funded project on quantifying UK SMEs' pandemic risk and credit risk exposures.
Abstract
Small and medium-sized enterprises (SMEs) constitute a critical pillar of the UK economy. More than 99% of the roughly 6 million businesses in the UK are SMEs and they employ more than 16 million workers in 2019. As the impact of COVID-19 pandemic becomes clearer, it is evident that SMEs are faced with serious and unprecedented challenges, including declining revenues, defaulting on loans, inability to retain employees and postponing growth plans. There is, however, little detailed attention to SMEs' risk exposures and resilience towards funding shortages and how to urgently support them in their economic activities during systemic crises, such as pandemics. The urgency of emergency funding for UK SMEs has increased substantially due to several regional lockdowns and the three-tier system of COVID-19 restrictions. Our UKRI-ESRC funded research project tackles these challenges and incorporates a series of state-of-the-art techniques including machine learning and network analysis to quantify the pandemic risk and credit risk faced by UK SMEs during the Covid-19 pandemic. The seminar presentation aims to outline our empirical analysis of UK SMEs and disseminate our initial findings.
Guest Speaker
Meryem Duygun is a Professor of Banking and Finance at Nottingham University Business School in the UK. Professor Duygun holds an endowed chair in Risk and Insurance funded by the UK largest insurance company, Aviva. She is the Fellow of the Academy of the Social Sciences. She co-directs the Global Centre for Banking and Financial Innovation. Meryem is the Founding President of IFABS-International Finance and Banking Society and she directs the University of Nottingham Fintech Research Network. Her expertise is in the areas of risk, financial technologies (FinTech) and Insurtech, and her research attracted funding from UK Research and Innovation ESRC, the British Academy and Experian PLC.
Meryem has been recognised by influential industry titles. She has been named on the "Women in FinTech Powerlist 2020" by UK Innovate Finance. She was listed among the seventeen most influential women in insurtech by FinTech Global. Meryem has also been consistently named in the Top 30 of the most influential women in Islamic business and finance (ranked 20th in 2020). She is a member of the CBI Financial Services Innovation Forum. Meryem is regularly consulted by international organisations. She has published numerous studies in leading international journals, and she serves as an editorial board member for internationally recognized journals in the areas of finance, risk and artificial intelligence. Meryem is a regular speaker at national and international events organised by academia, industry or policymakers.