The International Conference on Energy and Sustainable Futures (ICESF) Coventry University | UK | 7-8 September 2022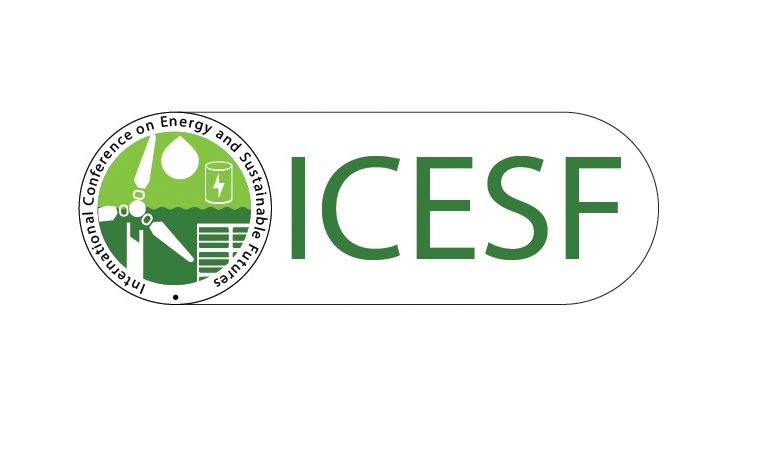 ---
Wednesday 07 September 2022 to Thursday 08 September 2022
09:00 AM - 05:00 PM
Location
Cost
Register now
Conference details
Coventry University and the Doctorial Training Alliance (DTA) Energy are delighted to host the 3rd International Conference on Energy and Sustainable Futures (ICESF) 2022, a multi-disciplinary conference focused on addressing the future challenges and opportunities for meeting global energy targets and sustainable development goals. The conference will bring together industry experts, academia researchers and research students to showcase the latest innovations and research on energy management, conversion, storage and access. We will have internationally renowned keynote speakers from the energy sector and have a particular focus on research paper presentations and poster exhibits.
ICT and Control

Subthemes

Artificial intelligence, monitoring, optimization and management
Communications, networks, security and Internet of Things
Advances in modelling, simulation and visualization
Smart grids, smart cities and intelligent buildings

Energy Conversion

Subthemes

Electric powertrain and vehicles Transportation technology
Engine emissions monitoring and reduction
Heating ventilation, air conditioning and refrigeration
Conversion efficiency, heat transfer and effective cooling

Governance

Subthemes

Energy policy and economics
Energy targets, demands and future trends
Sustainable and resilient cities
Sustainability and environmental impact assessments
Health, wellbeing and people's behavior
Energy security

Materials

Subthemes

Materials research for energy innovation
Conservation and management
Solutions for by-products and efficient product manufacturing
Applications of infrared thermography
Cross-thematic areas between energy and bioscience

Renewables

Subthemes

Renewable energy integration and sector coupling
Sustainable consumption, recycling and reuse
Design innovations for solar, wind, hydro, geothermal, wave, tidal and bio energy
Carbon capture, utilisation and storage
Hydrogen, synthetic and bio fuels
District heating and cooling

Energy Storage

Subthemes

Thermal storage
Battery technology and farms
Grid energy storage systems
Compressed air energy storage

Energy Access

Subthemes

Off-grid renewable systems
Humanitarian energy
Energy and social science
Energy poverty, equity and equality
Energy ethics
---
Conference schedule
The full conference schedule will be avaliable shortly, please check back for more information.
---
Submission details
Please be aware that all delegates are required to complete the abstract submission form to be considered for the conference.
Delegates can choose to submit an Abstract for a Traditional presentation, a Full paper and presentation or a Poster. Traditional presentations will not be subject to peer review. Full papers and Posters will be peer reviewed by a technical committee and feedback provided. (See below for complete list of important dates)
The best full papers will be considered for a journal special issue. Accepted posters will be put on display and presented during coffee sessions. There will be separate awards for the best full paper and poster.
Further information can be found on the Abstract Submission Form or in the Full Paper Template.
| Submission type | Submission deadline |
| --- | --- |
| Submission of abstract | 20 June 2022 |
| Feedback on abstracts (accept/reject) | 1 July 2022 |
| Registration opens | 1 July 2022 |
| Submission of full paper (Circa 6 pages) or poster to be made between 1st to 18th July | 18 July 2022 |
| Feedback on papers and posters (accept/reject/resubmit with revisions) will be provided no later than 1st August | 1 August 2022 |
| Final submission of papers/presentations and evidence of registration/fees paid | 15 August 2022 |
| Registration Closes                                           | 31 August 2022  |
| Confirmation of presentation / poster slot (requires evidence of registration/fees paid to have been provided prior to this date) | 1 September 2022 |
---
Abstract submission
Abstract submission is open until 20 Jun 2022.
---
Conference committee
Name
Institution

Dr

Jonathan Nixon

Coventry University, Chair

Professor Amin Al-Habaibeh

Nottingham Trent University, Co-Chair

Dr Abhishek Asthana

Sheffield Hallam University, Co-Chair

Dr Vladimir Vukovic

Teesside University, Co-Chair
Technical committee
| Name | Institution |
| --- | --- |
| Mansour Quebeissi | Coventry University |
| Nwabueze Emekwuru | Coventry University |
| Essam Abdelfatah | Coventry University |
| Tom Rogers | Coventry University |
| Angelines Donastrong Sosa | Coventry University |
| Alice Moncaster | Open University |
| Michael Short | Teesside University |
| Professor Amin Al-Habaibeh | Nottingham Trent University, Co-Chair |
| Liang Li | Universityof Hertfordshire |
| Dr Daniel Antón | Nottingham Trent University |
| Dr Arijit Sen | Nottingham Trent University |
| Hua Zhong | Nottingham Trent University |
| Li Li | Nuclear AMRC, University of Sheffield |
| Nadeem Ahmed Sheikh | International Islamic Univeristy |
| Dr Muzaffar Ali | Department of Energy Enginering and Technology Taxila |
| James Brusey | Coventry University |
| Dr Mike Knowles | Teesside University |
| Giuseppe Bagnato | Teesside University |
| Iosif Mporas | University of Hertfordshire |
| Czumbil Levente | Technical Univeristy of Cluj-Napoca |
| Dr Jovana Radulovic | University of Portsmouth |
| Huda Dawood | Teesside University |
| Marko Batic | Institute Mihajlo Pupin |
| Tariq Ahmed | Teesside University |
| Andrei Ceclan | Technical University of Cluj-Napoca |
Visiting Coventry
Coventry is the UK City of Culture for 2021
The year of celebration includes; unforgettable music, dance and theatre performances, as well as celebratory cultural and heritage experiences. Events running until May 2022.
Discover more
Location details
Coventry is a city in the county of West Midlands in England and is well known for its rich history of industry. By the 14th century, Coventry was the fourth largest town in England with an estimated population of 8,000. It was an important centre of the cloth trade, and throughout the Middle Ages was one of the most important cities in England. In the 18th and 19th centuries, Coventry became one of the three main UK centres of watch and clock manufacture.
Coventry is located in the heart of England, conveniently served by Birmingham and East Midlands airports as well as the London airports. We are conntected to London Euston by an hour train ride.
You will find comprehensive location and travel details for Coventry University by visiting our Travel Directions page.
Accommodation in Coventry
There are lots of places to stay within Coventry, some of which are detailed below:
Venue details
ICESF will take place at Coventry University's City Campus, which is at the heart of the city. Further venue details will be posted shortly, please check back to find out more.
---
Conference fees
| | Ticket price on and before 1 August 2022 | Ticket price after 1 August 2022 |
| --- | --- | --- |
| Full delegate | £350 | £450 |
| Accompany person | £250 | £350 |
| Student | £150 | £250 |
| DTA and CU student | Free | £150 |
| DTA supervisor (and CU staff) | £100 | £150 |
The registration fees are to contribute towards covering admin costs for managing the submission and registration, conference proceedings, facilities, and refreshments for lunch, coffee breaks and dinner.
---
Enquiries
For enquiries please contact Coventry University's ICESF team