Disability Sport Conference 2022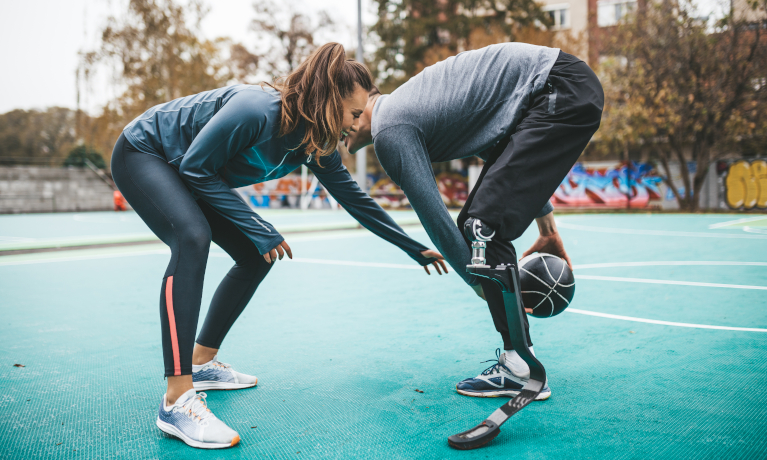 ---
Wednesday 29 June 2022 to Friday 01 July 2022
09:00 AM - 05:00 PM
Location
Book your place
The 2022 Disability Sport Conference will focus on how we can promote human rights, diversity and inclusion in disability sport.
The conference is aimed at anyone with an interest in using sport for people with disabilities as a tool for health, inclusion, peace or development.
The event will be based around four themes:
Disability sport, human rights and social inclusion
Sport and health for people with disabilities
Paralympic and disability sport legacies
Disability sport for peace and development
The conference will be one of the outputs from the EventRights project, which is supported by the European Union.
Some of the research that will be presented received funding from the European Union's Horizon 2020 research and innovation programme under the Marie Sklodowska-Curie grant agreement number 823815.
Call for abstracts
Find out how to submit an abstract for the Disability Sport Conference 2022.
Key note speakers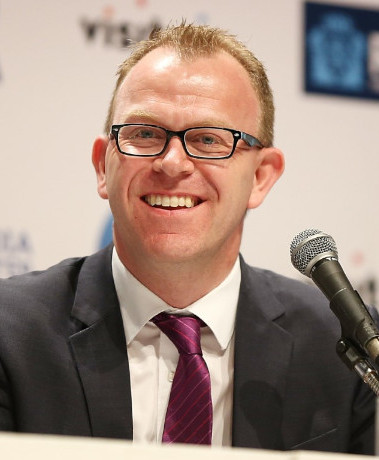 Craig is an award-winning communicator who joined the International Paralympic Committee (IPC) in September 2010.
He is responsible for media relations, crisis management, digital media, media operations, brand and engagement functions and acts as the IPC's official spokesperson.
His work in helping to reposition Paralympic sport as high-performance sport has enabled the Paralympic Games to grow into the world's third biggest sport event in terms of ticket sales, with only the Olympics and FIFA World Cup selling more. Through using the Games as a platform to change attitudes towards disability, the Paralympics are now regarded as the world's number one sport event for driving social inclusion.
In 2016 he was awarded European PR Professional of the Year, while the IPC Media and Communications team he heads was awarded in-house team of the year at the European PR Excellence Awards. He was named in the 2015 Leaders in Sport list as one of 40 Global Leaders under 40.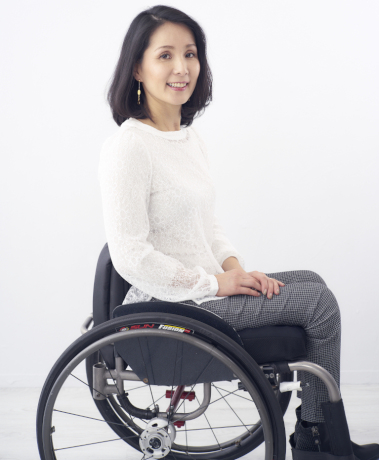 Ms. Miki Matheson is a member of the education committee of the International Paralympic Committee (IPC) and a project manager at the Nippon Foundation Paralympic Support Center. She is a certified teacher who believes that the combined power of sports and education can create a better world.
She plays a key role in the creation, promotion and implementation of the education program called 'I'mPOSSIBLE'. I'mPOSSIBLE is the IPC's official Paralympic education toolkit of resources which was developed by the Agitos Foundation to engage young people in the Paralympic movement.
She has been passionate about sport all of her life and strongly believes sports are one of the most effective, high impact tools to initiate positive change in our society, and create a new mindset for a more accessible, inclusive and diverse life experience for everyone. She is an accomplished athlete, and a three-time gold and silver medalist at the 1998 Nagano Winter Paralympics.
In her current role, she aims to leave a positive influence in her hometown, Tokyo where the 2020 Games will be held through Paralympic education to make new inroads, for a better more inclusive world for all.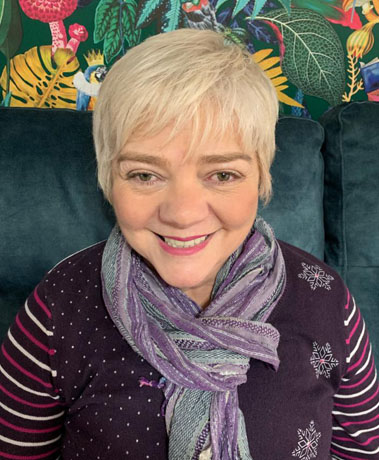 Charmaine is the Chief Executive of the International Wheelchair and Amputee Sports Federation (IWAS) and have been involved in disability sport since 1983 at all levels and in a diverse number of sports across all impairment groups.
She worked and volunteered in South Africa before moving to the UK, where she worked for Disability Sport England, prior to taking on her current role.
Practising as a nurse for many years, equipped her well for a career that also included being an Officer in the South African National Defence Force Medical Services (SAMS) providing aftercare for soldiers with disabilities.
She works tirelessly to provide opportunities to persons with disabilities to compete in sport in order to improve their quality of life and broaden their horizons.
Registration
Please book your place using the link at the top of this page. Information about fees, allocation of students places and VISAs can be found below.
Early Bird (before 1 May 2022)
Full registration fee: £275
Student registration fee - presenting paper: £175
Student registration fee - not presenting paper: £225
Standard Registration Fee (after 1st May 2022)
Full registration fee: £325
Student registration fee - presenting paper: £225
Student registration fee - not presenting paper: £275
Included in the fees
The registration fee includes:
Attendance at all plenary and parallel sessions (All keynote addresses as well as paper presentations, workshops and posters)
Delegate pack
Lunches and morning and afternoon coffee breaks on the days of the conference.
In-person conference session presentation (which involves submitting a presentation proposal and, if accepted, inclusion in the conference programme)
Not included in the fees
Please note that the registration fee does not include travel to and from Coventry for the conference or accommodation whilst in Coventry. It is anticipated that hotel costs will be between £35 and £75 per night depending upon your choice of hotel.
The Disability Sport Conference has a limit of 60 delegates, and 10 of these places will be allocated to students. Students will be expected to provide proof of student status upon registration and will be expected to act as session chairs for paper presentations.
Anyone requiring a invitation letter or letter to support a visa application can request one upon payment of the full registration fee. However, all enquiries or questions regarding Visas should be directed to your relevant local government, embassy or immigration office.
Travel and accommodation
Visit our travel and accommodation webpage for useful information about getting to and staying in Coventry.
Enquiries
For enquiries please contact Dr Ian Brittain