Fighting Hunger and Tackling Food Waste: a view from the frontline of community food provisioning during the pandemic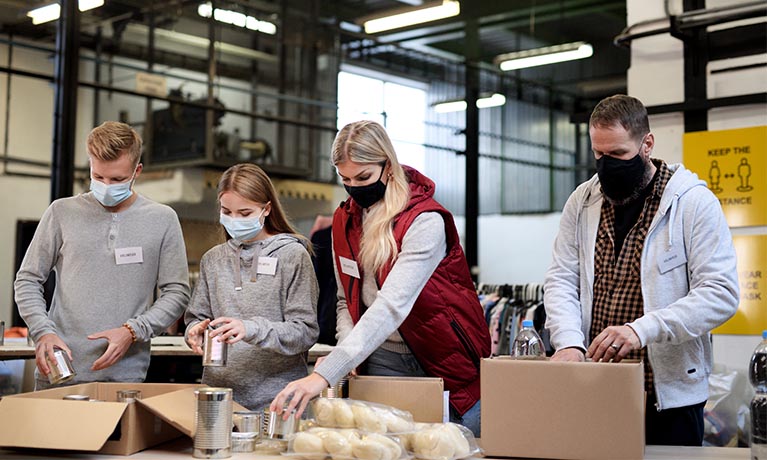 Public lectures / seminars
---
Tuesday 23 November 2021
01:00 PM - 02:30 PM
Event details
This event will discuss the challenges in distributing food to people in need during the pandemic.
This seminar takes a behind the scenes look at how the community food sector mobilised to meet the unprecedented need for requests for help as a result of the COVID-19 pandemic. Fareshare Midlands, a regional surplus food redistribution charity, were critical to residents across Nottingham accessing healthy, nutritious and safe food services. Researchers at the Centre for Business in Society, Coventry University will present the findings of research exploring the challenges faced by the community food sector. The presentation will reflect upon how Fareshare Midlands and central England Co-op worked to fight hunger and tackled food waste over the course of the pandemic and what can be learnt going forward in transitioning towards a more sustainable food system.
About the Speakers - Dr. David Bek, Dr. Jordon Lazell and Marsha Smith
David, Jordon and Marsha have been working together on a project funded via the QR-Strategic Priorities Framework. The project has focused on the frontline of community food support operations during the COVID-19 pandemic. Marsha has longstanding networks in Nottingham, and the Midlands more broadly, which have facilitated this research. The project demonstrates the Sustainable Production and Consumption research cluster's ongoing focus upon the 'future of food' which is one of the major policy challenges confronting local, regional and national government in the UK currently.