The role of COIL in internationalisation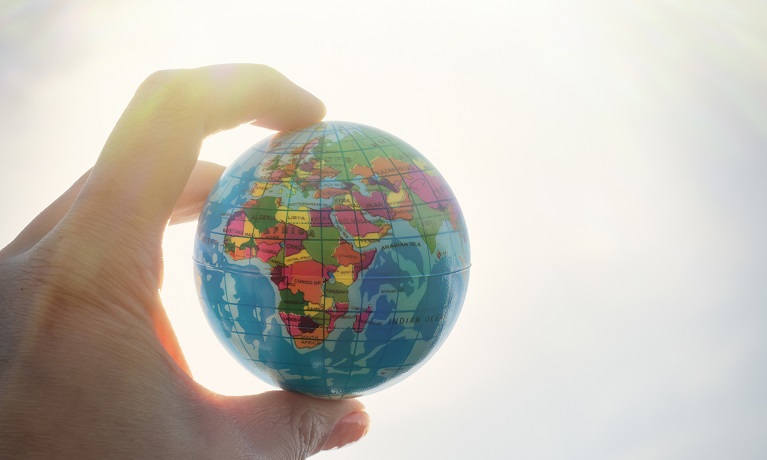 Public lectures / seminars
---
Friday 11 June 2021
12:00 PM - 02:10 PM
Location
Cost
The Centre for Global Engagement (CGE) and the Centre for Global Learning (GLEA) at Coventry University will host a webinar on Friday 11th June at 12pm UK time.
Participation is open to Coventry University staff and PGRs, staff from the guests' institutions - Amsterdam University of Applied Sciences and the Hague University of Applied Sciences, and any colleagues interested from external institutions.
The event aims at discussing different perspectives about COIL and Internationalisation, from the point of view of academics, researchers and experts in the sector.
To book a place, please fill in the form.
You will receive the link to join the webinar in a confirmation email which will follow your booking request.
Event Schedule
12:00-12:10 - Introduction "The role of COIL in internationalisation" - the Coventry way
12:10-12:35 - Professional Development for COIL
Q&A (10 mins)
12:45-13:10 - An overview of our international research examining COIL
Q&A (10 mins)
13:55-2:05pm - Closing remarks
Presentations and speakers
Eva Haug
Eva Haug will be sharing her perspective on "Professional development for COIL" and will answer to questions related to how to best support academics to design an online, international and collaborative project. Starting from the consideration that the process of developing and implementing a COIL project as part of our curriculum is not one that is traditionally addressed in our university's professional development. The best practices from blended learning, online teaching and internationalisation of the curriculum, come together in the unique context that is COIL Design training which will be the focus of her presentation.
Eva is Educational Advisor for Internationalisation of the Curriculum and COIL for the Amsterdam University of Applied Sciences and a senior lecturer of Intercultural Competence.
She's also Member of the EAIE Expert Community Internationalisation at Home.
As Teaching & Learning advisor, she's specialised in internationalising the home curriculum. As COIL expert, she provides entire cohorts the possibility of experiencing international teamwork by pairing Amsterdam students with students from around the globe. She's presented about COIL at conferences around the world, as well as the EAIE Conference, and is regularly invited by universities to train staff in intercultural and online collaboration.
Professor Jos Beelen
Jos is Professor of Global Learning and co-director of the Centre for Global and Inclusive Learning at The Hague University of Applied Sciences. He leads a research group that explores internationalisation at home, particularly the skills of lecturers to develop and teach internationalised curricula. Action research is a key method for this research theme. Another research theme is the continuum of internationalisation, from primary to tertiary education. Jos has published a range of articles on the implementation of internationalisation at home, both from educational and organisational and systemic perspectives.
Jos is a member of the Publications Committee and a senior trainer for the European Association for International Education (EAIE). From that Association he was the recipient of the 2018 President's Award for his contribution to internationalisation at home.
Professor Katherine Wimpenny
Professor Katherine Wimpenny will share "An overview of our international research examining COIL". She will share some of the highlights from research conducted with international partners examining COIL and how it is being integrated into higher education curricula. Focus will include exploring COIL as a Third Space.
Katherine is Theme Lead for Global Education: Learning without Boundaries, in the Research Centre for Global Learning: Education and Attainment, Coventry University. Alongside student perspectives, Katherine is examining the central role of academics in supporting and being supported to engage in comprehensive internationalisation. Katherine is researching a diversity of learning spaces, including COIL, that interweave to impact educational opportunities which can serve to connect international learning communities, as well as to connect the university to its locale.