Chronic Pain: The Fear and Joy of Moving Webinar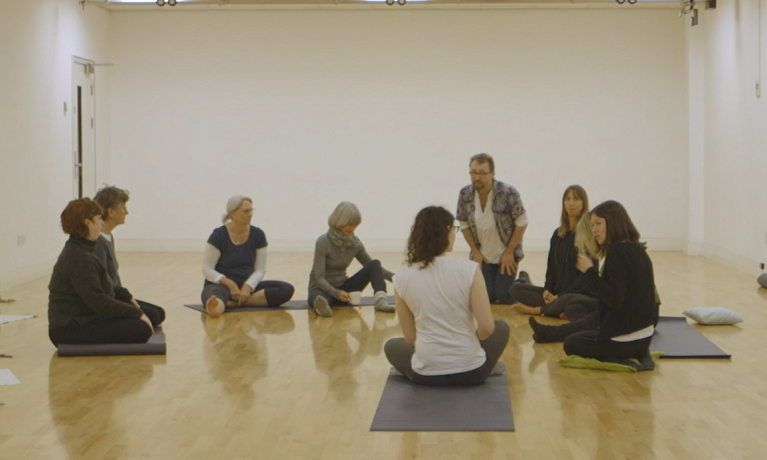 Public lectures / seminars
---
Friday 22 January 2021
10:00 AM - 11:30 AM
Location
Event details
A discussion panel with a physiotherapist, psychologist, dancer and person with lived experience of pain on the theme of 'Chronic pain: the fear and joy of moving'.
We will also share an audio practice for you to try in advance of the discussion, and welcome your comments as part of the event.
This panel discussion and audio practice will:
Deepen understanding of fear of moving when living with pain
Explore how to enhance joy of movement for people living with pain
Assess how dance and movement practices might be useful/challenging
Hosted by Dr. Emma Meehan (Assistant Professor in Dance, Coventry University) and Prof. Bernie Carter (Professor of Children's Nursing, Edge Hill University), with Sarah Charles, Lily Hayward Smith and Kauser Husain for the Somatic Practice and Chronic Pain Network.
The Somatic Practice and Chronic Pain Network brings together researchers from dance, health and digital design as well as people living with pain to explore chronic pain management. In particular, it focuses on a group of dance and movement approaches called 'somatic practices'. Further information on somatic practices.
Panel:
Dr. Ross Armstrong, Physiotherapist, Lecturer in Primary and Urgent Care, University of Cumbria
Dr. Eline Kieft, dance scholar and facilitator, person with lived experience of persistent pain, Clover Trail /Coventry University
Pete Moore, pain advocate and author, Pain Toolkit
Dr. Harbinder Sandhu, Associate Professor/Consultant Health Psychologist, Warwick Clinical Trials Unit, University of Warwick
Practice:
Lisa Dowler, dance artist, will share an online audio movement practice in advance of the webinar.
Discussion:
Registered participants can ask questions, share comments and suggest ideas for future events and research.