Talking Back: Hip Hop through research and practice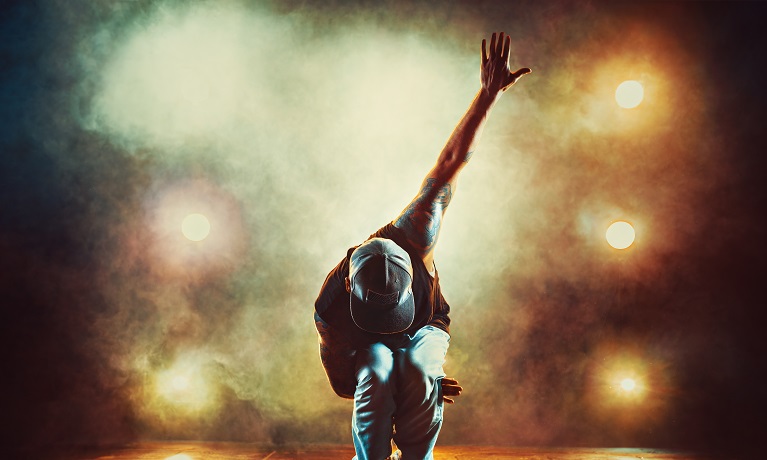 Public lectures / seminars
---
Wednesday 16 June 2021 to Friday 18 June 2021
09:30 AM - 12:30 PM
Location
Event details
Hip Hop has become a worldwide cultural phenomenon and has impacted a large international community.
Talking Back: Hip Hop Through Research and Practice is grounded in feminist and critical theorist Bell Hook's idea of "Talking Back". This three day event will open up a space to learn more about the five pillars of Hip Hop (Knowledge, style writing/graffiti, b-boying/breaking, Djing, Emceeing) and will allow artists and researchers to sit down and discuss their practice and reflect on their research.
The hope is that each session will explore the importance of hip hop and its cultural, social, political and economic value in some capacity. Talking Back opens up online dialogical spaces for people to come together, learn, share, question, reflect, dream and gather different perspectives to current research streams in the field.
The event will be of interest to people hoping to engage in culturally relevant discussions and also students and artists looking for networking opportunities, and anyone seeking to learn more about hip hop culture.
The three-day event will include conversations with Dr Alex Mason (University of Sheffield), Otis Mensah, Frieda Frost, Robert Hylton, Dan (Lyrix Organix), Love SSega (UK), Axel Gossiaux (BE), Marius Mates (RO/UK), Adil "Dj KhanFu" Khan (UK), Robin Bodéüs (BE), David Diallo (FR), Dr Monique Charles, Street Factory, and Jade Ward. Each morning there will be a short sharing of a performance that will kick-off the day. This may include a film or a dance workshop.
The symposium is free and open to the public.
Outcomes:
Bring together artists, academics, community leaders and cultural hubs to share, critically question and explore the intersections of practice and research;
Begin to analyse the significance of hip hop within Higher Education;
Develop critical language and awareness around hip hop culture and how it does or doesn't exist within Higher Education environments;
To explore, discuss and demonstrate the ways hip hop affects specific communities, culture and society at large;
The performance sharings bring awareness to social issues, and connect individuals from various backgrounds.
Agenda
June 16th
9.30-10.00: Opening Rosa and Marius
10.00-11.15: Dr Alex Mason and Otis Mensah (Knowledge)
11.15-12.30: Robert Hylton and Frieda Frost (Dance)
June 17th
9.30-10.00 Opening Film screening
10.00-11.15 Love Ssega and TBC (Rap/Music)
11.15-12.30- Axel Gossiaux (University of Liège, Belgium) and TBC (style writing/Graffitti)
June 18th
9.30-10.00 Opening Film Screening
10.00-11.15: Jade Ward (C-DaRE PGR) and Toby and Jo Gorniak from Street Factory (Knowledge and dance)
11.15-12.30: Dan- Lyrix Organix (DJing) and Adil- DJ KhanFu
Enquiries
For enquiries please contact Rosa Cisneros