Space Tourism: exploring the business implications and research priorities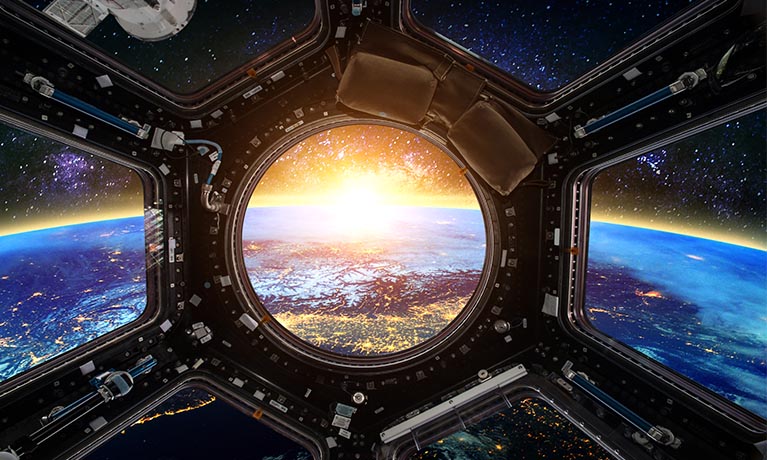 Public lectures / seminars
---
Wednesday 03 November 2021
11:00 AM - 12:15 PM
Event details
This research seminar aims to discuss the progress of the commercial space tourism industry and debates the status of opportunities and challenges in current economic situation whilst presenting snapshots of previous research and identifying interdisciplinary priorities for researchers.

The idea of commercial space travel or space tourism became a reality when Dennis Tito, an American entrepreneur, travelled first in 2001. Exactly after 20 years, the world has witnessed Virgin Galactic and Blue Origin spacecrafts successfully carrying participants to experience a glimpse of the space. A few hundred people have paid their deposits to make suborbital journey with Virgin Galactic. From 2021, a new Travel Agency called Rocket Breaks, started its operations for space travel. There are also plans to open space hotels before 2030.

Space tourism is a small part of the space sector but will eventually grow and become accessible to more than just the super-rich and hence it matters to society at large. In addition to the environmental concerns, there are several questions centred on the commercial space sector following the changes in the political and economic landscape globally and rapid growth of the sector in the US, UK, EU, China, India and UAE. Therefore, it is important to examine the rapid developments of the space tourism industry and conduct reliable research on the business and societal implications.

About the Speaker
Dr Maharaj Vijay Reddy is a Research Associate of CBiS. In addition to his sustainability research interests, Vijay has spent the last 10 years looking into the developments of commercial space travel. He believes that, in the long term, space tourism will eventually become accessible to more than just the super-rich and hence it matters to society at large. His expert opinions are often sought by print and broadcast media in the UK and abroad, which include Sky TV, ITV, Airport International, Arabian Business, and Asian Voice.