Shrinking Civic Space: Resolution of Conflict in Anglophone Cameroon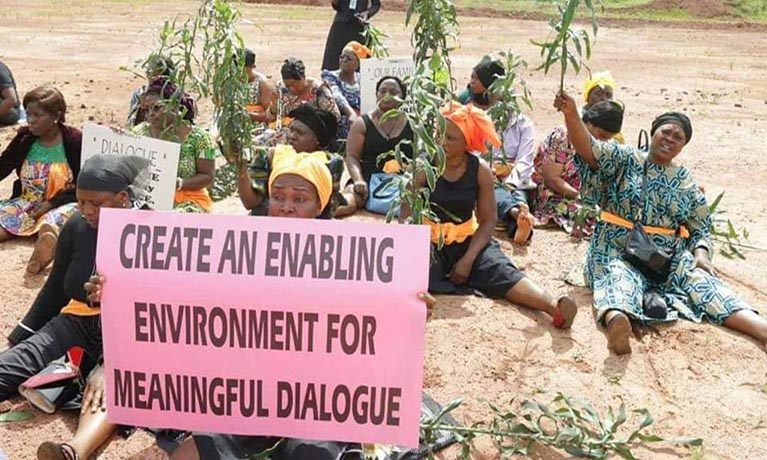 Public lectures / seminars
---
Wednesday 10 March 2021
12:30 PM - 01:30 PM
Location
Cost
Event details
In this roundtable discussion, the authors of "Shrinking Civic Space and the Role of Civil Society in Resolution of Conflict in Anglophone Cameroon" will discuss the project and report on the conflict in Anglophone Cameroon.
This is a much-neglected conflict, ongoing since 2017, between Cameroonian military forces and armed separatist groups fighting for an independent state in the country's two English-speaking Northwest and Southwest regions. The report captures the voices and experiences of local civil society organisations (CSOs) in their efforts towards conflict resolution in a challenging environment.
Overall, findings of the study affirm that, though constrained and marginalised, CSOs have been making significant efforts in support of the civilian population in the English-speaking regions and towards conflict resolution. These include: provision of humanitarian and psychosocial assistance; peace campaigns; peace education; and documentation of human rights violations. The report highlights the work of women's organisations in campaigns to end the violence, including sexual violence against women and girls. Yet CSOs in Cameroon are also faced by a context of 'shrinking civic space' that limits their activities. To mitigate these constraints, CSOs were equally found to use diverse strategies to develop critical consciousness around peacebuilding and human rights issues.
Image credit: Women in Lamentation Campaign. Credit: South West/North West Women Task Force (SNWOT); https://web.facebook.com/SNWOT/?_rdc=1&_rdr
Enquiries
For enquiries please contact Gwenith Cross