RISING Global Peace Forum 2021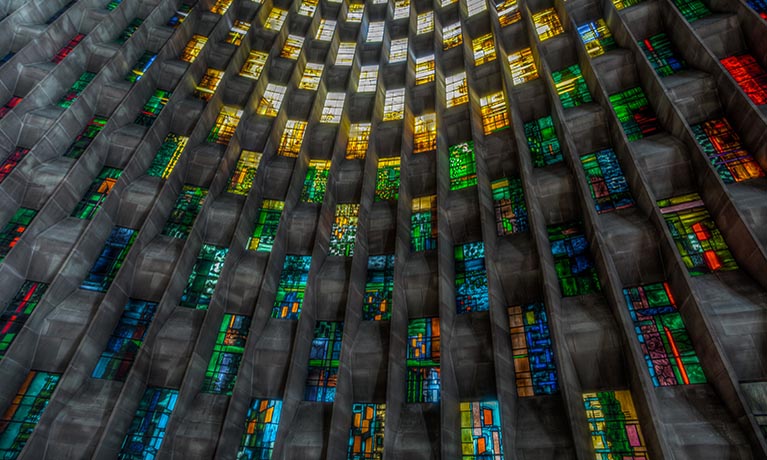 ---
Wednesday 10 November 2021 to Friday 12 November 2021
09:00 AM - 06:00 PM
Location
Cost
Register now
Event details
RISING is a threeway partnership between the Centre for Trust, Peace and Social Relations, the Cathedral and City Council. It's a vital part of the Coventry's unique city of peace and reconciliation status.
RISING brings together leading politicians, policymakers, academics and community organisers to discuss and promote new ways to make and sustain peace, both in local communities and on an international level. It highlights the extensive work undertaken at the university to create impact worldwide through its portfolio of research on peace and security. Participation at the event is open to anyone with an interest in creating peaceful communities.
The 2021 theme is Leadership for Peace, with a full line-up of speakers to be confirmed in the coming weeks. Speakers already confirmed include The Right Hon Kim Campbell, the first and only female Prime Minister of Canada, and Archbishop Justin Welby, and includes the annual Lord Mayor's Peace Lecture on Thursday 11th November.
As Professor Mike Hardy, Chair of RISING, says: "Since our launch of RISING in 2015, the scale of the challenges facing people and their communities worldwide have continued to concern and upset us all. Conflict, climate change and the Coronavirus bring threat and suffering. Many countries appear stuck, unable to adapt and respond. We require leaders at all level in our communities to step forward with both a new vision and strategy for building and sustaining peaceful communities."
Find out more about the RISING Global Peace Forum.