Moving from the Global to the Local: Co-creation for Humanitarian Energy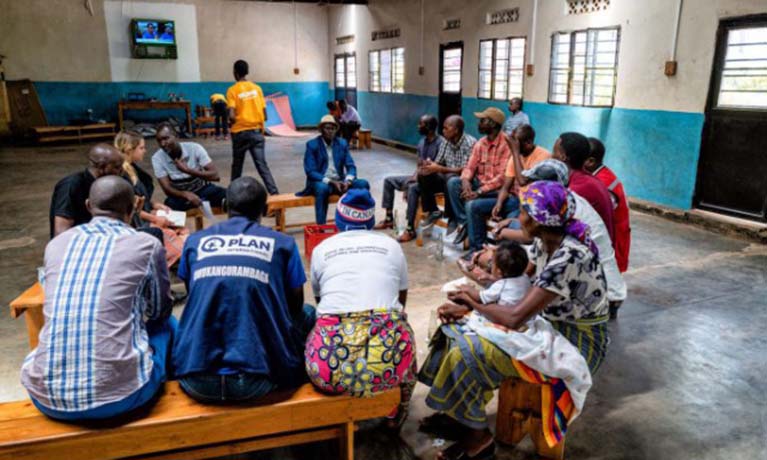 Public lectures / seminars
---
Thursday 02 September 2021
10:30 AM - 12:00 PM
Location
Cost
Overview
This event forms part of Coventry University & HEED's three-part live webinar series and coffee mornings, which are designed to challenge and engage multi-level actor's central to solving the humanitarian energy access challenge.
Abstract
In the first webinar, we explore state-of-the-art concepts of co-creation in the humanitarian energy context through the voices of sector experts. We reflect on ways to champion inclusivity, exploring what co-creating energy programs mean in reality, and understanding how academics, practitioners and policymakers can embed the voices of the displaced directly into their humanitarian programming. We will go beyond a high-level dialogue of the conceptual tools to tackle these concepts with real-world applications and tangible actions that take the humanitarian sector one step closer to actively addressing the needs of the displaced.
Discover HEED's supporting opinion piece 'Down the Rabbit Hole': Co-design and Humanitarian Energy', by Benjamin L. Robinson ahead of this event.
Further event details

Event theme

Co-design, human centred design and co-production.

Event partner agency

GIZ.

Event moderator and host

Ben Robinson (HEED/Coventry University).
---
Event speakers
Milan Joshi, Practical Action
Dr. Khalid Koser, Executive Director of the Global Community Engagement and Resilience Fund

Dr Khalid Koser is Executive Director of the Global Community Engagement and Resilience Fund. Dr Koser is also Non-Resident Senior Fellow in Foreign Policy Studies at the Brookings Institution, Associate Fellow at Chatham House, Research Associate at the Graduate Institute of International and Development Studies in Geneva, Non-Resident Fellow at the Lowy Institute in Sydney and extraordinary Professor in Conflict, Peace and Security in the Faculty of Humanities and Sciences at the University of Maastricht. He is also chair of the World Economic Forum Global Agenda Council on Migration, and editor of the Journal of Refugee Studies. Dr Koser is a Member of the Order of the British Empire (MBE).

Natalie Rzeha, GIZ

Natalie Rzehak is an Environmental Engineer and works since 2 years as an advisor in the global team of the GIZ Energy Solutions for Displacement Settings (ESDS) Project, where she is coordinating household energy activities with a focus on cooking energy, e-waste reduction and user-centered design processes. Prior to that Natalie has worked more than 6 years in Ethiopia, working for the Energizing Development Program of Ethiopia, as well as a freelance for humanitarian organisations on Energy and Water Supply and worked practically on cooking energy projects in refugee camps. Natalie has a strong passion since the early years of her career on community-based appropriate technology development, as well as sustainable and local value chains.

Cecilia Ragazzi, Mercy Corps

Cecilia Ragazzi is the Access to Energy Lead at Mercy Corps and provides technical assistance on community energy services, private sector partnerships and innovative financing solutions to teams working on Energy Access across Mercy Corps. Prior to joining her current role at Mercy Corps, she project managed a multi-country EU-funded program that focused on women's economic development through renewable energy - reaching 4,650 small-medium enterprises and 21,000 women. Cecilia has more than 12-years experience in humanitarian and development contexts, with a focus on social inclusion.