Virtual Workshop 2: 'Existing Intellectual Paradigms of HE and social mobility of women and minorities'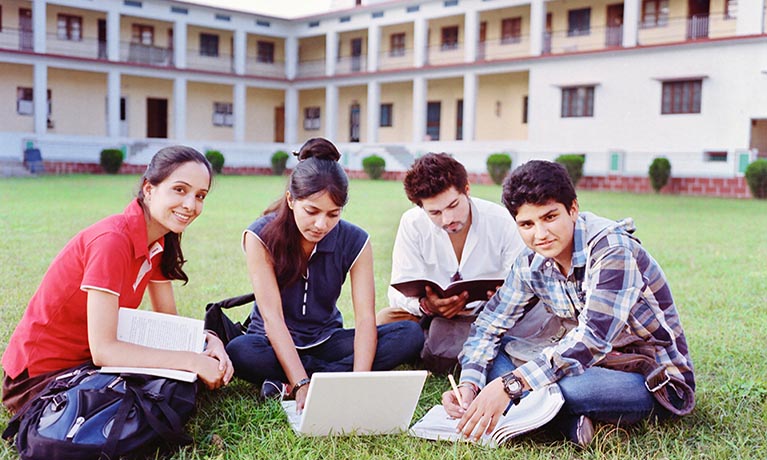 ---
Thursday 27 May 2021
09:00 AM - 05:00 PM
Location
Event details
After the success of our first workshop, the AHRC GCRF Minorities on Campus in India research network invites you to our second workshop that explores lived experiences on campus. The AHRC GCRF Minorities on Campus network aims to examine how wider political discussions around nationalism, citizenship and international relations shape the identity of students categorised as minorities because of their religion, ethnicity or gender and their experiences of discrimination and equality.
This second workshop aims open up the opportunity for scholars from India and beyond to build a corpus of scholarship on the lived experience of minority religion and gender on campus. In the India Higher Education sector, there are concerns around academic freedoms, gender-based discrimination, religious intolerance and the marginalisation of minority groups that need to be critically interrogated. Universities arguably have the potential to transform inter-religious relations on campus (and beyond), shifting the narrative from exclusion and deprivation to inclusion and social mobility. The workshop will examine the intellectual and practical changes necessary to enable this shift in the long run. While a panacea is impossible, it is possible to develop practical ways for universities to better manage diversity and build inclusive campuses.
Call for Papers
This call for papers seeks submissions that examine the complex underpinnings of student activism on campus, laying particular emphasis on the political culture of social spaces in HE to analyse intersectionality in students' identity and (on-campus and off-campus) stimuli. The papers will help map locally-contextualised experiences of belief, explore inter-religious relations on campus and analyse the impact of students' intersectional identities on their sense of belonging, or alienation, on campus. Thus, we hope to collectively interrogate HE's impact as a tool for the social and economic mobility of minority students and their communities.
We ask participants to plan to include a range of disciplinary, methodology and subject expertise. Reflections on positionality will be a key element of workshops proceedings. We invite participants to speak not just as experts but also as living participants on diverse yet unequal campuses. Workshops will give equal weight to academic expertise as well as the lived experience of delegates. We aim to include an equal number of male and female participants and participants who speak from a range of minority positionalities. We welcome proposals from early career researchers and PhD students in an advanced stage of their work (3rd year or further in their research).
Key dates:
• Workshop date: Thursday 27th May 2021
• Call for Papers deadline: Friday 5th March 2021
• Confirmation of papers: Friday 12th March 2021
• Delegates to produce short 1500 words papers by Thursday 29th April 2021