House, Home and the Domestic Symposium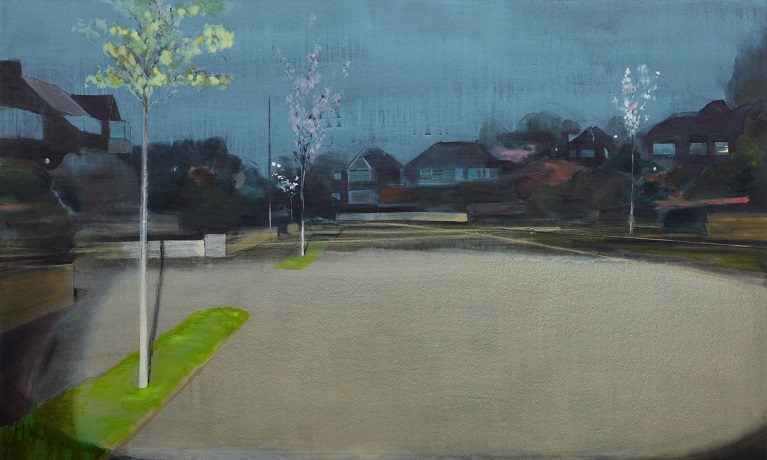 ---
Friday 22 October 2021
09:20 AM - 05:10 PM
Location
Cost
Register now
House, Home and the Domestic symposium
Friday 22 October 2021 (9:20am-17:10pm GMT)
The Centre for Arts, Memory and Communities (CAMC) welcomes you to their first symposium, taking place virtually on Friday 22nd October 2021.
Symposium overview
Our ideas of and relationships with the home continue to evolve, particularly now in the era of COVID 19. This instability, and the range of experiences felt by diverse groups in different contexts provide significant challenges for theoreticians, researchers and arts practitioners seeking to understand the complexities of the contemporary experience of home, identity and belonging. Inevitably the internal reaches of the home are shaped by external, cultural and social norms, but now, with the heightened tensions about leaving the home, the increased complexity around how and when the home is used and its virtual visibility, the spaces of, and withdrawal into 'home' have gained new meanings. The negotiations within these spaces are also affected by relationships – past and present, expectations and hopes, migration and displacement, memory and loss, and age, personal, social and economic factors. As such, the home is far from being stable as either a personal or social framework.
Focusing on the home as an enclosed space with its surrounding parameters, this international symposium aims to encourage dialogues between different areas of expertise and highlight how these new meanings have been experienced within different countries. It is hoped that these conversations will help to extend understandings of this fundamental aspect of being human.
Opening remarks will begin at 9:20am, with closing remarks at the end of the event until 17:10pm.
An artist showcase will take place from 12:45-13:45pm, featuring work from Carole Griffiths, Paula Chambers, Elizabeth Harrison, Nina Vollenbroker and James Santer.
Please see full details of the event schedule below.
Full schedule
Time
Title
9.20am - 9.30am
Welcome - Imogen Racz
9.30am - 10.30am
Keynote presentation
Professor Pat Kirkham, House, Home, the Domestic and the Creative: Charles and Ray Eames, 1941-1978
10.30am - 11.30am
Session 1
Nina Vollenbröker: Unsettling Domesticity: Tracing the Challenges, Opportunities and Transgressions of Historic Mobile Homemaking
Nick Lee: An Atomised Dwelling
11.30am - 11.45am
Tea break
11.45am - 12.45pm
Session 2
Adi Meyerovitch: The Photographic Depictions of Robert Rauschenberg's Studio: Between preconceptions and changing realities
Paolo Boccagni: As if it were Home: On the promise of home as a metaphor of and into social reality
12.45pm - 1.45pm
Lunch and video showcase
Artists: Carole Griffiths, Paula Chambers, Elizabeth Harrison, Nina Vollenbroker and James Santer
1.45pm - 2.45pm
Session 3
Maria Luisa Coelho: Working from home: Portuguese women artists during Estado Novo
Cassandra Joore-Short: Making Memory Material: Clutter and the home studios of Margaret Olley and Mirka Mora
2.45pm - 3.45pm
Session 4
Graham Chorlton: Suburb
Carole Griffiths: Art House: Home of discontent
3.45pm - 4pm
Tea break
4pm - 5pm
Session 5
Melissa Avdeeff: I'm bored in the House and I'm in the House Bored: TikTok and the mediated collective coping response to Covid-19 lockdown
Gudrun Filipska: Proxmity and distance; new affinities and possibilities for artist's home and domestic cultures in a post-covid world: Developing positions of solidarity and kinship with mobile and displaced bodies through proxy and mediated encounters
5pm - 5.10pm
Closing remarks - Imogen Racz
Panel details
Time: 09:30-10:30am
Title: House, Home, Home Studio and the Creative Couple: Charles and Ray Eames 1941-1978
Keynote Bio:
Pat Kirkham is Professor of Design History, Kingston University, London. She has written widely on design, film and gender. Her many publications include A View from the Interior: Women, Feminism and Design (1989, ed. with Judy Attfield); Charles and Ray Eames: Designers of the Twentieth Century (1995); The Gendered Object (1996, ed.); You Tarzan: Masculinity, Movies and Men and Me Jane: Masculinity, Movies, and Women (1993 and 1995, ed. with Janet Thumim); Women Designers in the USA 1900-2000: Diversity and Difference (2000, ed.); History of Design, Decorative Arts, Material Culture 1400-2000 (ed. with Susan Weber); Structures of Feeling: Women's Experiences in Film and Television Production (2020, ed. with Vicky Ball and Laraine Porter). She is currently completing Charles and Ray Eames and Hollywood: Design, Film and Friendships (forthcoming).