Future-proofing Humanitarianism: Actioning Policy and Strengthening Governance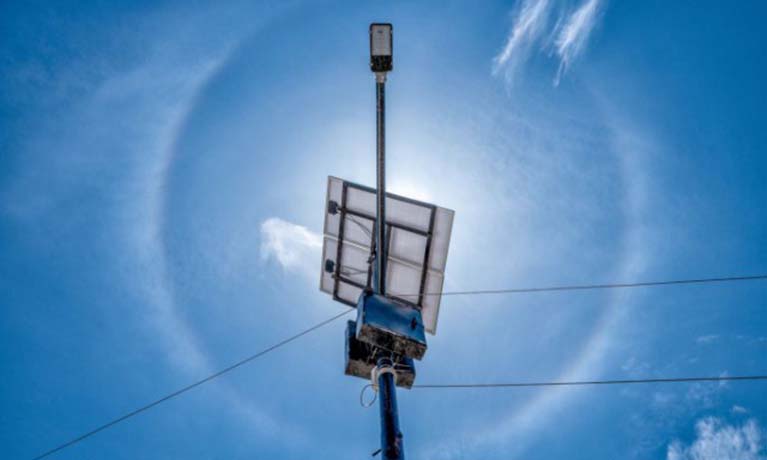 Public lectures / seminars
---
Thursday 23 September 2021
10:30 AM - 12:00 PM
Location
Cost
Overview
This event forms part of Coventry University & HEED's three-part live webinar series and coffee mornings, which are designed to challenge and engage multi-level actor's central to solving the humanitarian energy access challenge.
Abstract
"Ensuring the world's poor have access to affordable, reliable and modern energy services enables poverty eradication". Statements such as these appear in policies globally and throughout the humanitarian sector. Although progress has been made towards climate goals, decreasing environmental challenges and integrating sustainable development goals (SDGs) in humanitarian policies, we are still a long way off from achieving any energy-related goals through policy in the sector. This webinar seeks to explore, provoke and engage experts, practitioners and humanitarian energy scholars to fully comprehend what we are doing wrong in terms of designing and implementing energy policies within the humanitarian sector. The webinar seeks to ask three key questions; How can refugee host country energy or refugee policy become more inclusive of displaced populations? How can we go beyond policy superficiality in the humanitarian sector to enable greater humanitarian energy access? How can humanitarian energy become more inclusive and radical over the next ten years?
Discover HEED's supporting opinion piece 'Humanitarian Energy and Action on SDG7: National Progress through Global Policy?' ahead of this event.
Further event details

Event theme

Policy, governance, and humanitarian systems.

Event partner agency

The Global Platform of Action on Sustainable Energy in Displacement Settings (GPA).

Event moderator and host

Hajar Al-Kaddo and Dr Sarah Rosenberg-Jansen.
---
Event speakers
Dr Sarah Rosenberg-Jansen, Oxford University and the Global Platform of Action

Dr Sarah Rosenberg-Jansen, University of Oxford and Research Lead for the Global Platform for Action for Sustainable Energy Solutions in Situations of Displacement (GPA). Sarah is an expert adviser on humanitarian energy, with experience leading sustainable energy work with displaced communities in several countries including Rwanda, Kenya, Burkina Faso, Jordan, India, Bangladesh, and Nepal. Sarah leads the research and evidence work of the GPA and is a published academic as well as senior practitioner. She co-chairs the GPA Research and Evidence Group and provides strategic advice to the UN on inclusive energy programming, support to academics and students wishing to work on humanitarian energy and leads intellectual work on definitions within the energy for forced displacement sector. Sarah has worked across a range of renewable energy and regulatory technical issues for the UK Foreign, Commonwealth and Development Office (FCDO), the University of Oxford, Imperial College London, the Climate Policy Initiative, and the University of Cambridge.

Katrina Pielli, Energy Consultant and former USAID

Katrina Pielli is a leader with 20 years' experience engaging at all levels across the U.S., Africa, and the Middle East to shape energy policy, drive forward national programs, and build meaningful partnerships between public and private sector organizations. Currently, Katrina provides expert services to advance energy and climate initiatives through working with government leaders, philanthropy, humanitarian agencies, and private sector companies to achieve their goals. This work includes advancing market-based energy programs and partnerships at the World Food Programme, developing a training for humanitarian agency practitioners that drives market-based programs with UNITAR, and leading strategy development for multiple associations and philanthropy.

Luc Severi, SEforALL

Luc Severi is a Programme Manager at Sustainable Energy for All, focusing on the energy access gap in the last mile, in particular for the health sector and the humanitarian sector. Luc holds a Master's in Commercial Engineering from KULeuven and an MSc Development Management from the London School of Economics. Prior to starting his current position, Luc worked in Mozambique, Senegal, and Liberia, for several international NGOs and social enterprises, including SolarNow and Save the Children International, as well as for the UN Foundation. Throughout his career, Luc has been an active participant in the green & circular economy, working primarily with renewable energy solutions for off-grid and rural households, schools, and health centres.