A news-based index of environmental policy uncertainty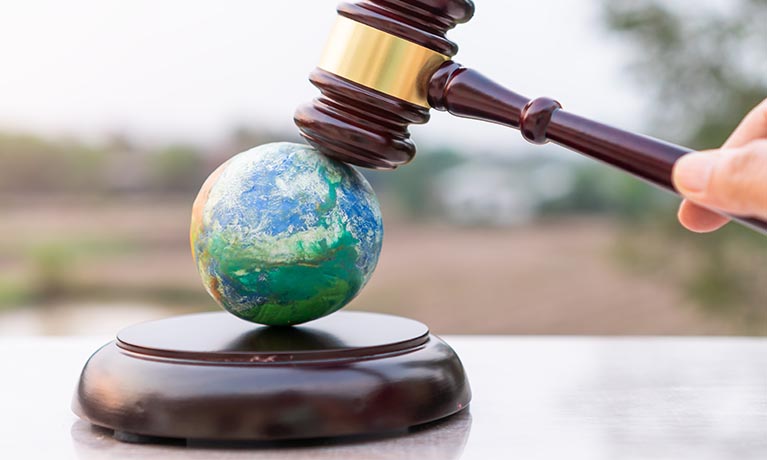 Public lectures / seminars
---
Monday 06 December 2021
02:00 PM - 03:30 PM
Location
Cost
Event details
This event will explore research findings of Associate Professor Joëlle Noailly and share a news-based index of environmental policy uncertainty.
The history of U.S. environmental policy has been largely punctuated by bursts in political uncertainty about what future environmental regulations will entail - rollbacks under the Trump administration being a recent example. Such political uncertainty is very costly as it may hinder companies from investing in clean technologies. Extracting text from ten leading US newspapers over the last four decades, we use text-mining algorithms to develop a monthly index of US environmental policy uncertainty over the 1981-2019 period. We validate the index by showing that it correctly captures salient events in the history of environmental policy and changes of power in US politics. We further show that environmental policy uncertainty is negatively associated with the probability for cleantech startups to receive funding from venture capitalists. The index is also associated with greater volatility of stock returns for firms most exposed to environmental policy.
About the Speaker
Joëlle Noailly is Head of Research of the Centre for International Environmental Studies (CIES) and Lecturer in the Department of International Economics at the Graduate Institute. She also holds an appointment as Associate Professor in Environmental Economics at the Vrije Universiteit (VU) Amsterdam and is Co-Editor of the journal Environmental and Resource Economics. Joëlle Noailly holds a Ph.D. in environmental and resource economics from the Vrije Universiteit Amsterdam. Her academic research provides perspective on how environmental and climate change policies can induce firms to increase their investments in clean technologies.