Power to Change: Energy in the Displaced Context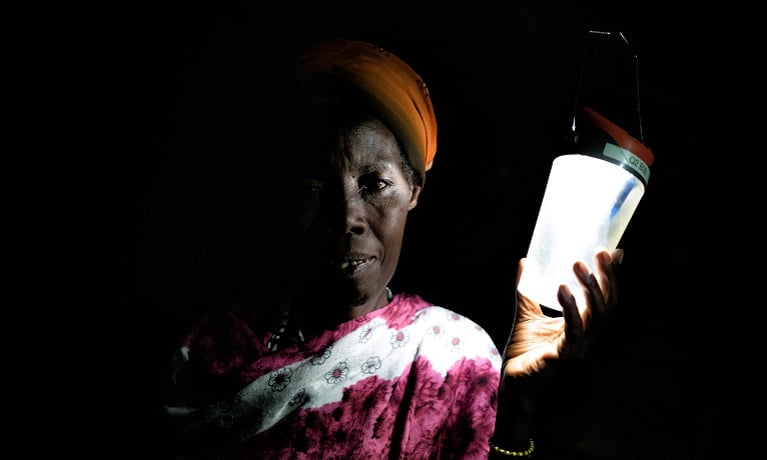 ---
Thursday 12 November 2020 to Wednesday 31 March 2021
Location
About the event
Developing sustainable energy structures that can respond to the energy needs and aspirations of displaced communities means going beyond the distribution of solar lanterns or cookstoves in refugee camps. It requires policymakers, humanitarian organisations, energy suppliers and practitioners to fully engage with refugees to co-produce energy solutions that understand the lived experiences and practices of displaced communities.
For the past three years, the HEED project (funded by the UK's Engineering and Physical Sciences Research Council (EPSRC)) has been working in three refugee camps in Rwanda (Nyabiheke, Gihembe and Kigeme) and with internally displaced communities in Nepal. Over the course of the project, HEED sought new knowledge and design tools to aid energy decision making in the displaced context.
In commissioning the humanitarian photographer Edoardo Santangelo, HEED has brought together a portfolio of powerful images to show the lived experiences of energy poverty in displaced settings.
HEED has now partnered with Photomining and the Arts Council to commission and curate 'Power to Change'. This digital exhibition documents the impact of the HEED project on refugees in Rwanda and internally displaced people in Nepal to give insight into the relationship between energy poverty and technologies in the displaced context.
These images showcase narratives of change, as improved access to energy builds community resilience and capacity to offer more options and opportunities for the future.
The HEED project is based at the Centre for Data Science.
Viewing the exhibition
This exhibition will launch at 9am on 12th November 2020 and is open to all.
Call for papers
Professor Elena Gaura and Dr Jonathan Nixon of the HEED project are calling for submissions for a special issue of Energies journal on the subject of 'Distributed Energy Systems and Clean Energy Access'. The deadline for manuscript submissions is 27 August 2021.