City of Culture Post-Graduate Symposium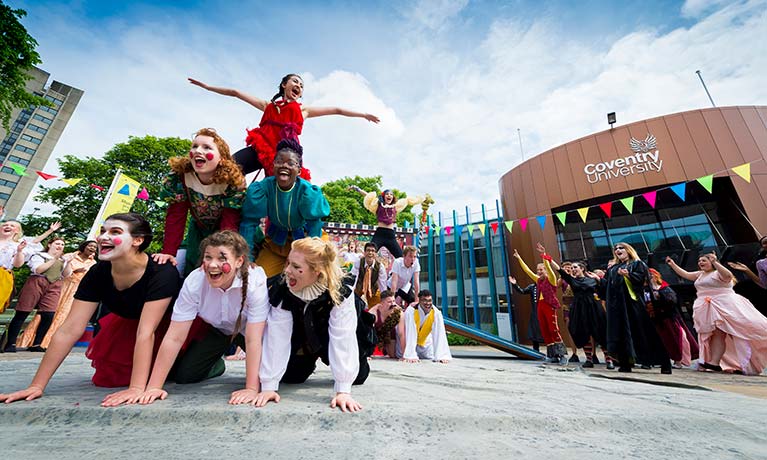 ---
Sunday 31 October 2021
02:00 PM - 04:30 PM
We are awaiting confirmation of the date for the 2021 symposium. Please continue to check this event page for the latest updates.
A joint symposium in association with the University of Warwick
Event details
Coventry University and the University of Warwick are collaborating to host a joint Post-Graduate PhD Symposium in 2021 for PGRs in both universities with specific research projects (including practice-led research) connected to Coventry City of Culture.
The aim is to stimulate vibrant new research networks in all fields and topics with a City of Culture focus. The Symposium will be led by Professor Juliet Simpson (Coventry University) and Professor Jacqueline Hodgson (University of Warwick).
In the months leading up to the Symposium, a series of events will be held to facilitate sharing ideas, building networks and joint showcasing of collaborative knowledge-sharing, linked to City of Culture.
We invited Expressions of Interest from all PhD researchers working on City of Culture and aligned topics wishing to participate in the Symposium and related knowledge-sharing events beforehand.
The deadline for Expressions of Interest was 19 June 2020.
Next steps
An informal introductory welcome is planned for 8th July 2020.
There will be a follow-up forum for knowledge-sharing on "What does it mean for Coventry to be a City of Culture?" on 27th October 2020 hosted by Coventry University and the University of Warwick to prepare for the Symposium in 2021.
Registrations are now open for Postgraduates
Enquiries
For enquiries please contact Samima Hussain