C-DaRE Invites...Jonathan Burrows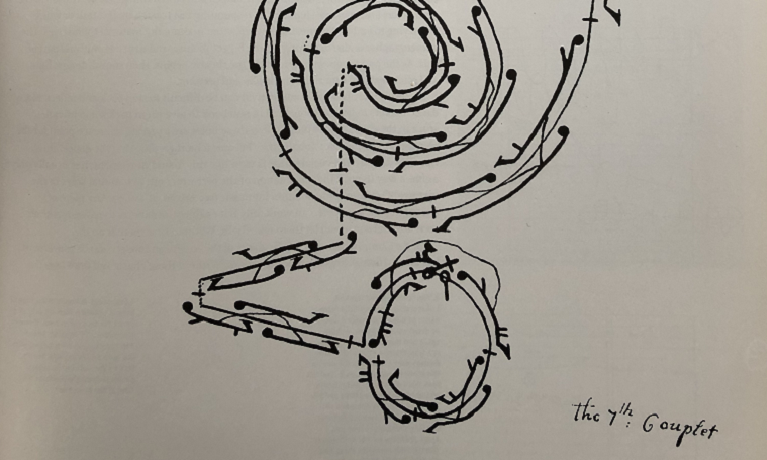 ---
Wednesday 25 March 2020
12:00 PM - 01:30 PM
Location
Cost
As part of our C-DaRE invites… series we are delighted to invite you to a talk by Jonathan Burrows, Senior Research Fellow at C-DaRE. The talk will be followed by a discussion and lunch.
Please RSVP to cdare.fah@coventry.ac.uk by 23rd March if you would like to join us. The event is free and open to all.
The Talk
Jonathan Burrows gives a talk originally written for the series Realities of the Scripted, curated by HfMDK Frankfurt and the Institute for Applied Theatre Studies, University of Gießen. The Gaps Between questions what a script is, how it might relate to the notion of an expanded choreographic field, and when and how that might be useful or not. The talk is a temporary archive of fragments of thoughts and images from a number of sources, with a particular focus on the performance work of Mette Edvardsen and Vlatka Horvat.
Biography
Jonathan Burrows is a choreographer whose main focus is an ongoing body of pieces with the composer Matteo Fargion, with whom he continues to perform around the world. The two men are co-produced by PACT Zollverein Essen, Sadler's Wells Theatre London and BIT Teatergarasjen Bergen. His A Choreographer's Handbook has sold over 15,000 copies since its publication in 2010, and is available from Routledge Publishing. Burrows is currently a Senior Research Fellow at the Centre for Dance Research, Coventry University.
Enquiries