Anthony Luvera: Taking Place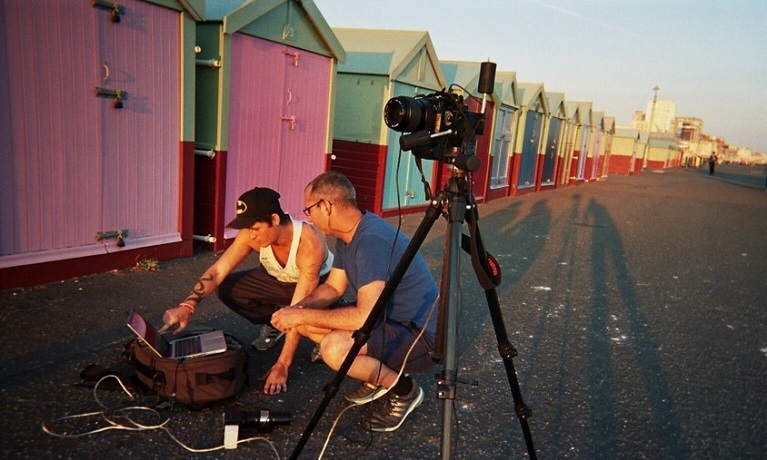 ---
Saturday 11 January 2020 to Saturday 29 February 2020
09:30 AM - 06:00 PM
Location
Cost
Event details
Homelessness in the United Kingdom is on the rise. At the start of 2020 at least one out of every 200 people in England is living without permanent or safe accommodation. Homeless deaths have increased by 20% in England and Wales over the last year. Sustained campaigning from Crisis resulted in the Homelessness Reduction Act coming into force in 2018. Despite this, 91% of local authorities in the UK did not respond to basic questions about homelessness in their communities when contacted. Clearly, with such staggering figures, we face a major national crisis.
Anthony Luvera: Taking Place, a new exhibition curated by Futurecity, uncovers the shocking and poignant challenge faced by those experiencing homelessness and asks audiences to consider the narratives and dimensions that can be shared through a collaborative approach to different creative mediums, radically refocusing centres of power. This exhibition presents Assembly (2013 – 2014) and Frequently Asked Questions (2014 – ongoing).
Frequently Asked Questions demonstrates the true scale of the homelessness crisis by navigating bureaucratic and depersonalising centres of authority through a striking wall installation. Stemming from research with Gerald Mclaverty, conducted over the past five years, it presents responses from 110 local authorities across the UK on the services available for people experiencing homelessness, based on questions arising from Gerald's own experience, such as "where can I go for something to eat?" or "where can I sleep during the night that is safe?"
In Brighton in 2013, Luvera invited individuals associated with the area's First Base Day Centre and the Phase One Project to create photographs and sound recordings of the places, people and events that captivated them. Eventually, some of those participants worked with Luvera on the development of Assisted Self-Portraits in which they co-created their self-representations as part of Assembly.
Find out more on the Gallery at Foyles website.